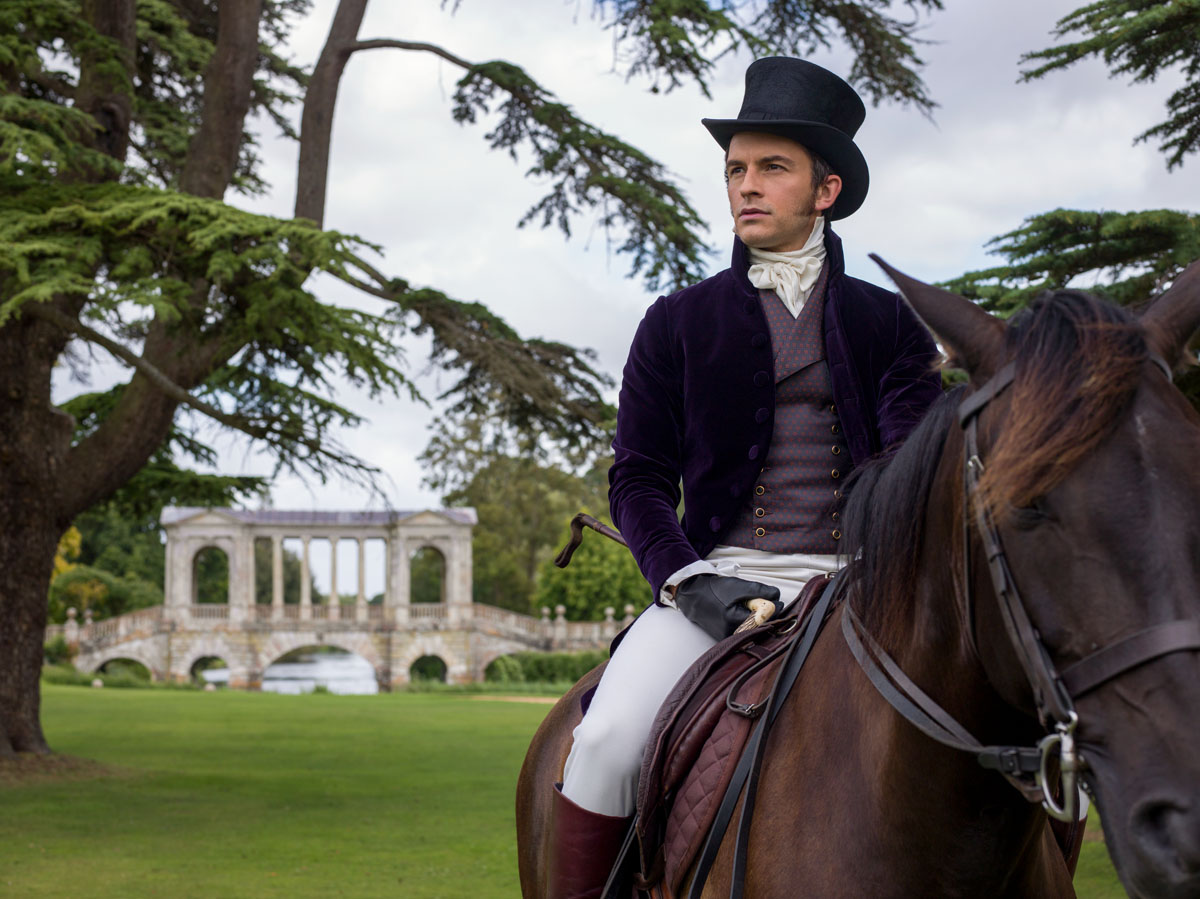 Now that we've all mourned the philosophical death of the Duke of Hastings, aka Rege-Jean "the god" Page, we can get excited that season two of Bridgerton has commenced filming. Jonathan Bailey and Simone Ashley have made their debut in a few snaps caught while filming at the Royal Ascot Racecourse. Bridgerton fans far and wide got a first look of Viscount Anthony Bridgerton and his love interest, Kate Sharma. Simone and Jonathan look expensive in their regency clothing and they look excited about something. Although we still do not know when season two will drop on Netflix, here are a few more details from Entertainment Weekly:
The new photos arrive after the highly controversial announcement that Regé-Jean Page would not continue to portray the Duke of Hastings on the hit Netflix series' sophomore turn. It will instead focus on Bailey's Anthony Bridgerton and his new love interest Kate Sharma (Ashley) inspired by Julia Quinn's novel, The Viscount Who Loved Me.

Ashley joined the Bridgerton cast in mid-February and her character Kate, who is newly arrived in London, is described as a "smart, headstrong young woman who suffers no fools — Anthony Bridgerton very much included."

Sorry, dear readers, it is as yet uncertain when season 2 will make its grand entrance for all to enjoy.
[From Entertainment Weekly]/a>
I finally listened to book two and three of the Bridgerton books and I am currently awaiting the audiobook for book four. My personal favorite so far is Benedict's story but Anthony and Kate definitely have a more fun and somewhat sweeter story than Daphne and Simon. Like I have said before, I am really excited that the Bridgerton team chose a dark-skinned South Asian to be a love interest. Simone and Jonathan look amazing in these new snaps. Will I miss Rege's eye smolder, arched eyebrow, and quick wit? Hell yes. However, I am looking forward to the next chapter of the Bridgerton franchise. What can I say? Romance and love is definitely in the air. Don't judge my cheesiness, I am a middle-aged woman who has been cooped up in her tiny apartment for the last year due to a global pandemic. I am OWED my cheese. Anyhow, hopefully, maybe next season will debut a new hottie who will eclipse the beautiful Rege-Jean. And by the looks of these new pictures of Jonathan Bailey sans those horrible mutton chop sideburns, that hottie may just be Viscount Bridgerton.
— People (@people) May 1, 2021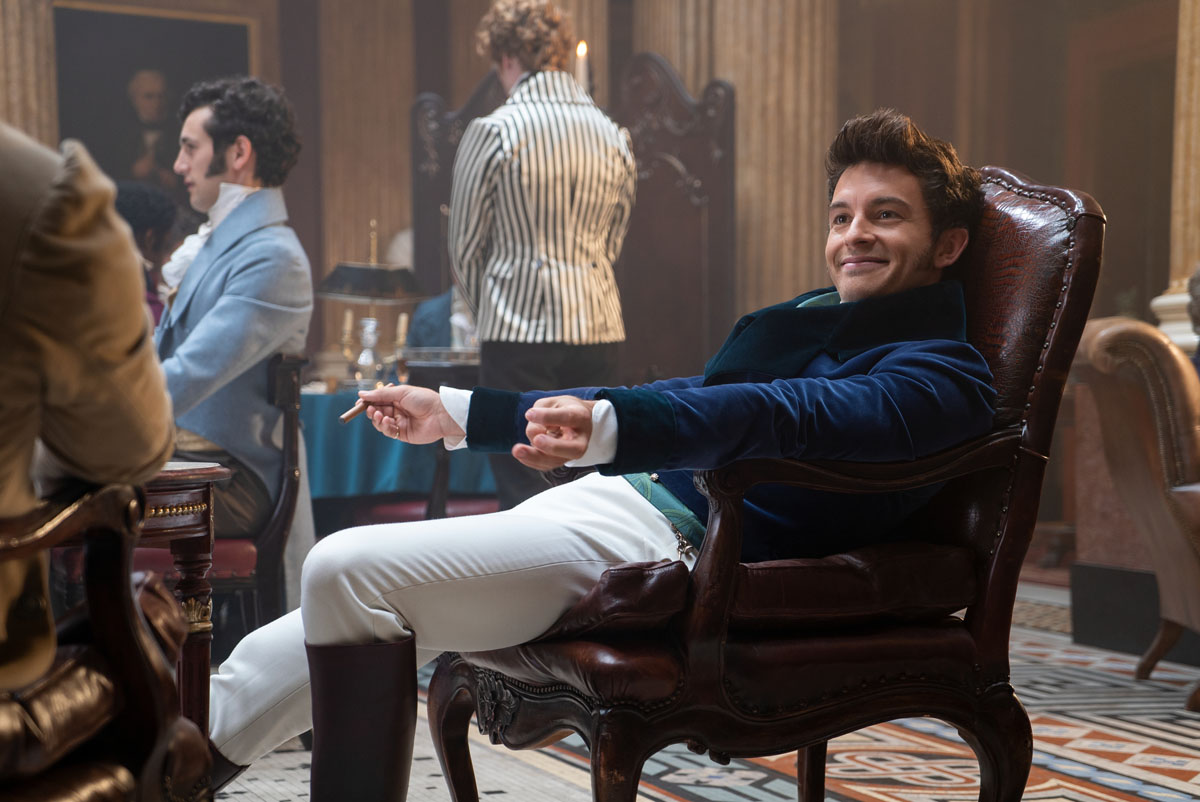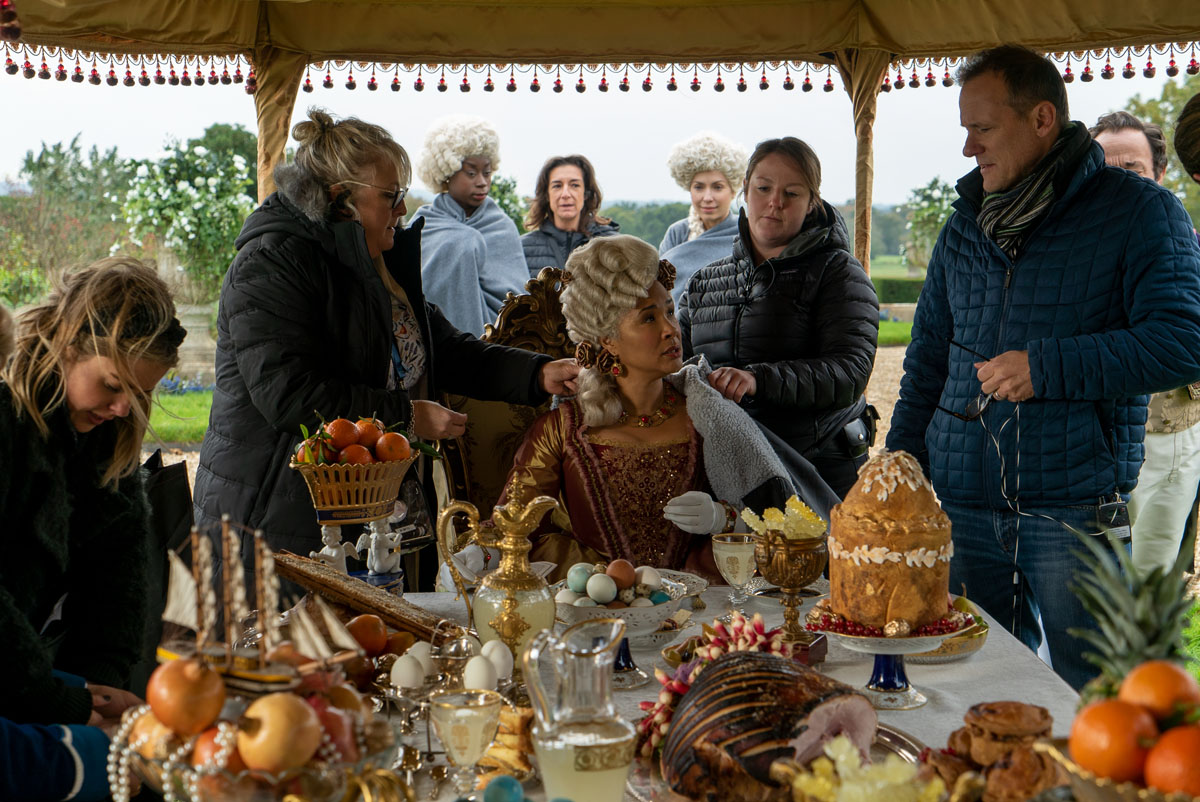 Photos credit: Liam Daniel for Netflix and via Twitter
Source: Read Full Article