Billie Eilish is mourning the death of her beloved childhood dog.
The 21-year-old is having "a really hard day" after saying goodbye to Pepper, her faithful furry companion of 15 years. She shared the saddening news on Instagram Sunday, writing in a an emotional caption:
"pepper. my life long best friend. i will see you again someday sweet girl."
The What Was I Made For singer shared a carousel of sweet images ranging from current day pics to throwbacks, including one of Eilish as a young girl cuddled up on a couch with the black and white pup. Another showed a throwback of the Halley's Comet singer, her brother Finneas O'Connell, and their parents with a black spot painted around their right eyes, a marking similar to that of Pepper's. A third showed a tear streaming down Billie's face as she held her pooch's head.
Scroll through the carousel (below):
https://www.instagram.com/p/CvDckDCyUQV/
A post shared by BILLIE EILISH (@billieeilish)
She also shared several pictures on her Story, including one of her kissing Pepper, which read, "goodbye my angel," one that read "a girl's best friend," and "i'll see you again."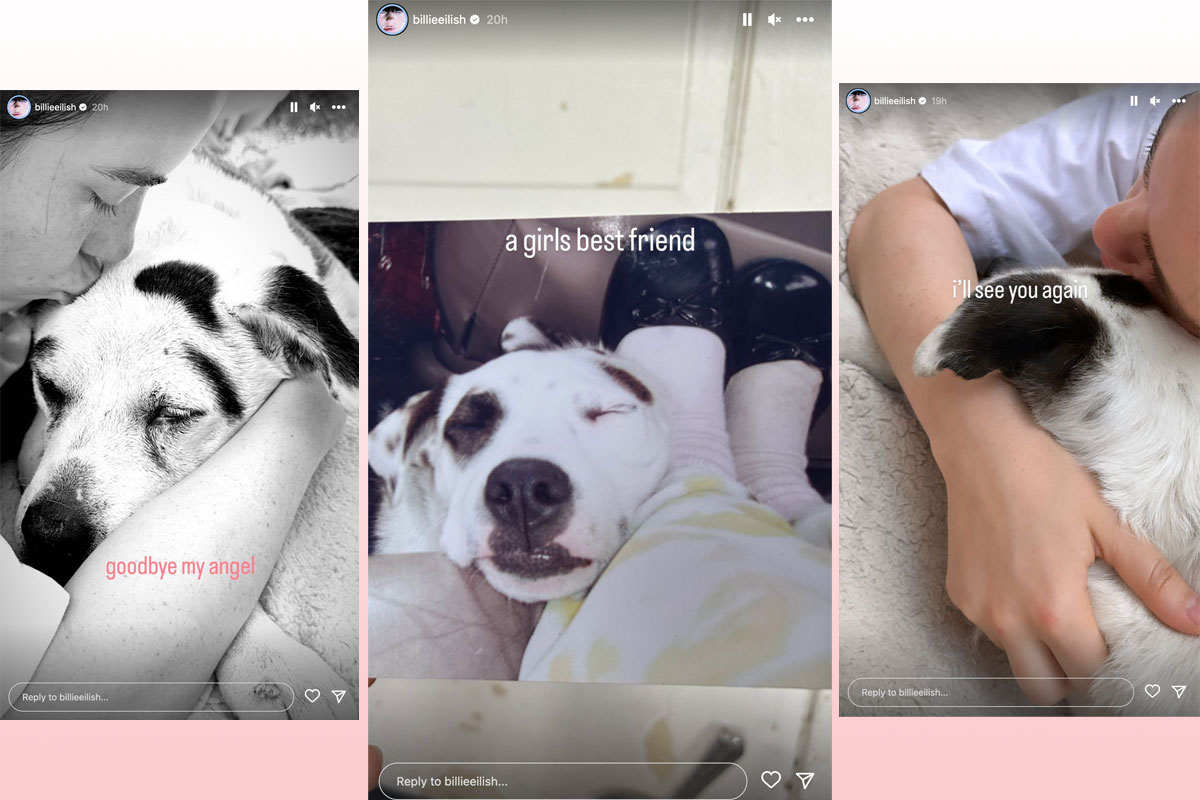 Heartbreaking.
She concluded her caption:
"you made it 15 years you f**king beast. :') i love you. rest easy mama, i'll miss you forever. this is a really hard day"
Our hearts are with Billie and her family during this incredibly difficult time. Rest in peace Pepper.
Source: Read Full Article