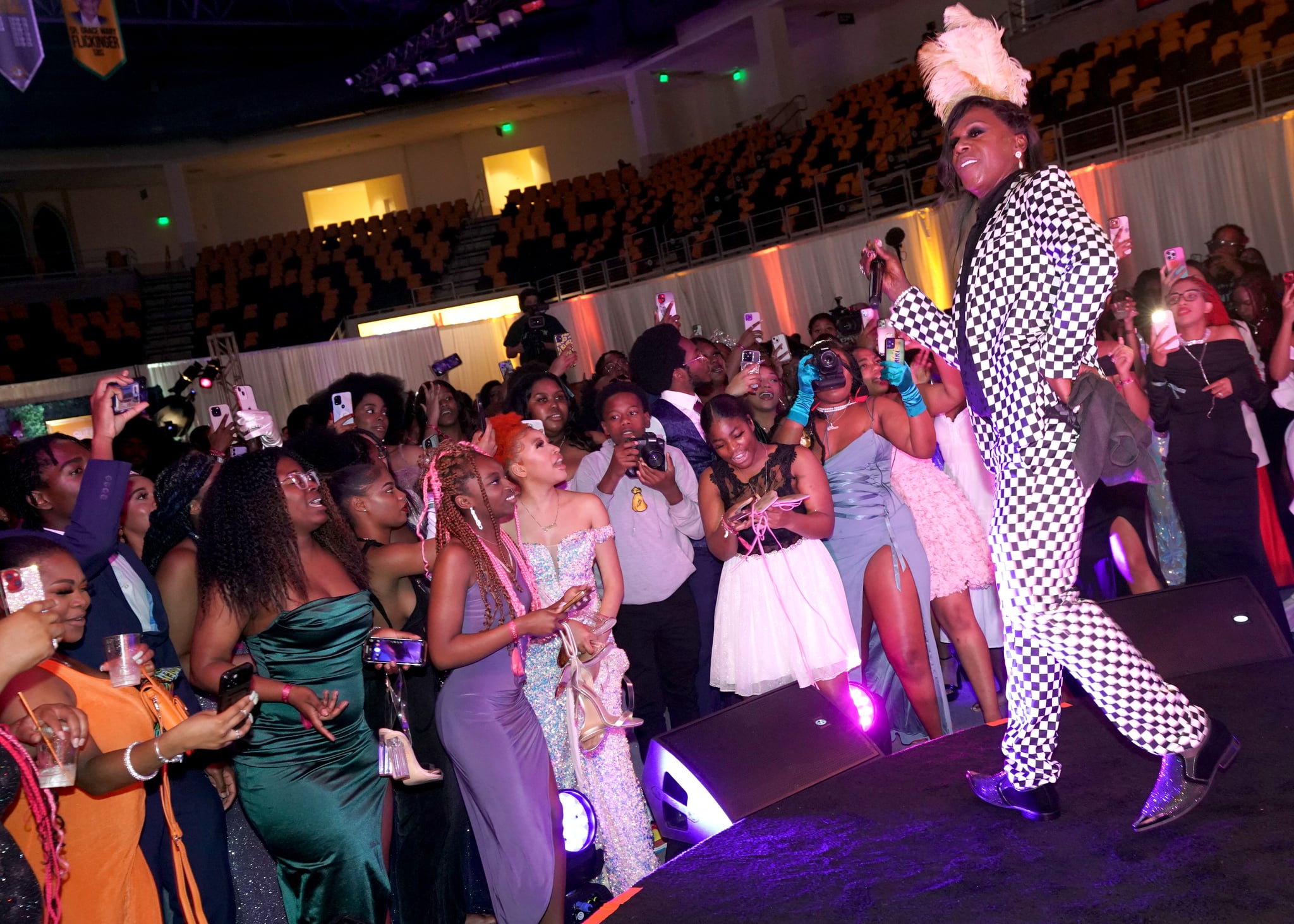 In the longview of hip-hop's 50 years, it's extremely rare to truly have one undisputed king or queen of a city or a subgenre — especially someone who's openly gay, identifies as gender-nonconforming, and uses fluid pronouns. And even among the few true "kings" and "queens" of rap, there usually comes a time when these icons no longer represent their inventions themselves and instead become a CliffNote in a newer artist's Grammy acceptance speech.
But New Orleans's Big Freedia has defied many norms in the past two decades as the reigning queen diva of bounce — one of hip-hop's most energetic dance genres, which you may know for originating twerking. She's become the go-to hype person to bring joy and explosive flair to some of today's biggest chart-topping hits, like Drake's "Nice For What" and Beyoncé's "Formation" and "Break My Soul." But it's her genuine love for and connection to the people of her city that have won her this title. And now that she's reveling in her mainstream queendom, the most exceptional thing about Big Freedia is that she's stayed in community and in touch with the true meaning of her role: to empower her people.
Last week, I caught up with Big Freedia at Xavier University, an HBCU in New Orleans. She was performing at an event for Netflix's "Queen Charlotte," a Shondaland "Bridgerton" prequel premiering May 4 that focuses on the queen's backstory as a Black woman who gets pressured into a turbulent marriage with the king of England. Big Freedia had been tapped to create a music video for the show and perform at a "Spring Waltz" that Netflix threw for Xavier students.
Source: Read Full Article