AceShowbiz -It's a well-known fact that Bethenny Frankel has severe fish allergy, but the star has recently reminded her fans and followers once again how intense her reactions to fish can be. Taking to Instagram Stories over the weekend, "The Real Housewives of New York City" cast member revealed that she experienced an allergic reaction after a friend who just ate fish kissed her on the cheek.
In the Instagram Stories picture, Bethenny gave a close-up look at her chin, which appeared to be red and slightly inflamed after the kiss. "My friend had lox for lunch and gave me a smooch goodbye," the Skinnygirl mogul wrote on the image, alongside two fish emojis. Even though the red rash was clearly visible, she still included a blue arrow to point out the reaction.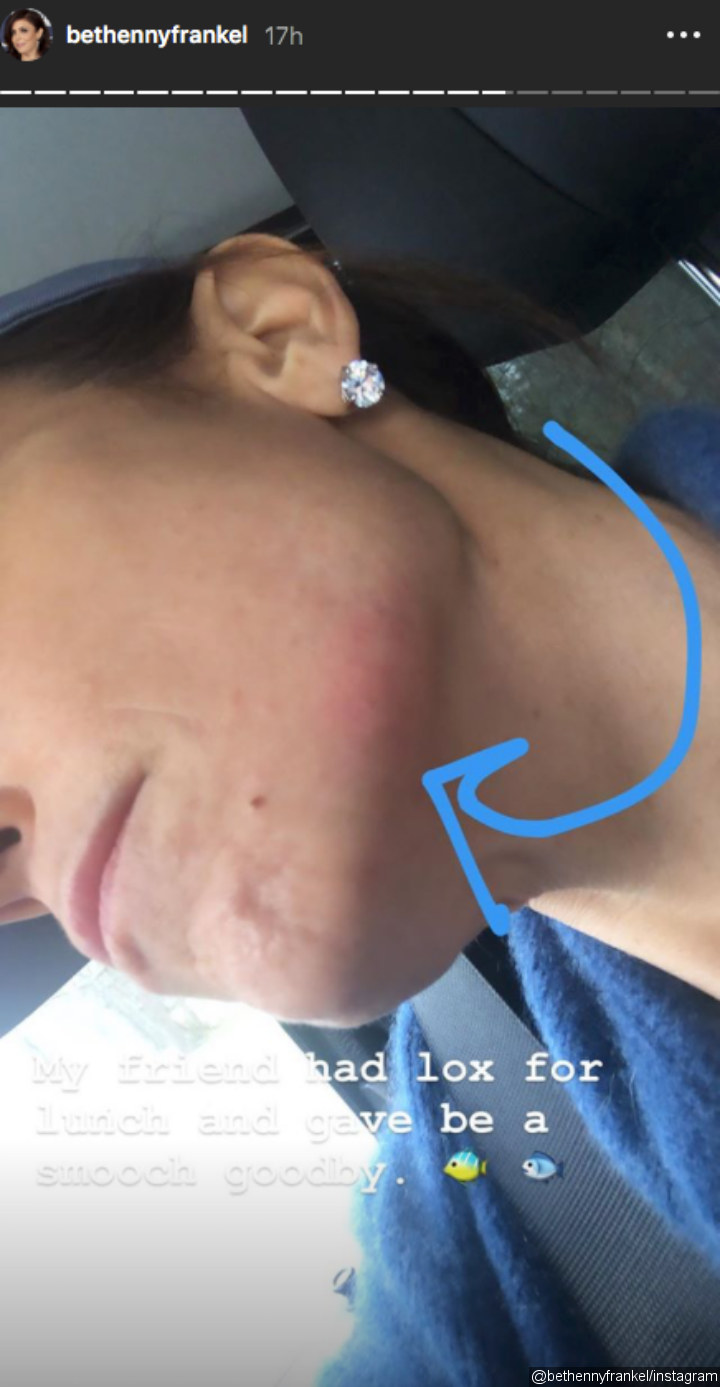 Bethenny has been battling fish allergy for most of her adult life, but has since been more open about it after having a close call with death in December last year, when she had a soup which contained fish. The Bravo personality said that she began to itch before falling unconscious, causing her to be rushed to the emergency room and intensive care for two days. She credited first responders and an EpiPen with saving her life.
Earlier this year, Bethenny admitted that the incident made her become more fearful. "It's crazy. I don't like to be alone anymore," she said during her appearance on "The Dr. Oz Show". "I don't want to be at restaurant alone, and I'm not that type of person. It's very scary. It changes your whole entire life."
Realizing that her allergy was a "big deal" after the near-death experience, she also admitted that she felt "a little bit of shame" when even simple restaurant outings resulted in unwanted attention because of her allergy.
Source: Read Full Article