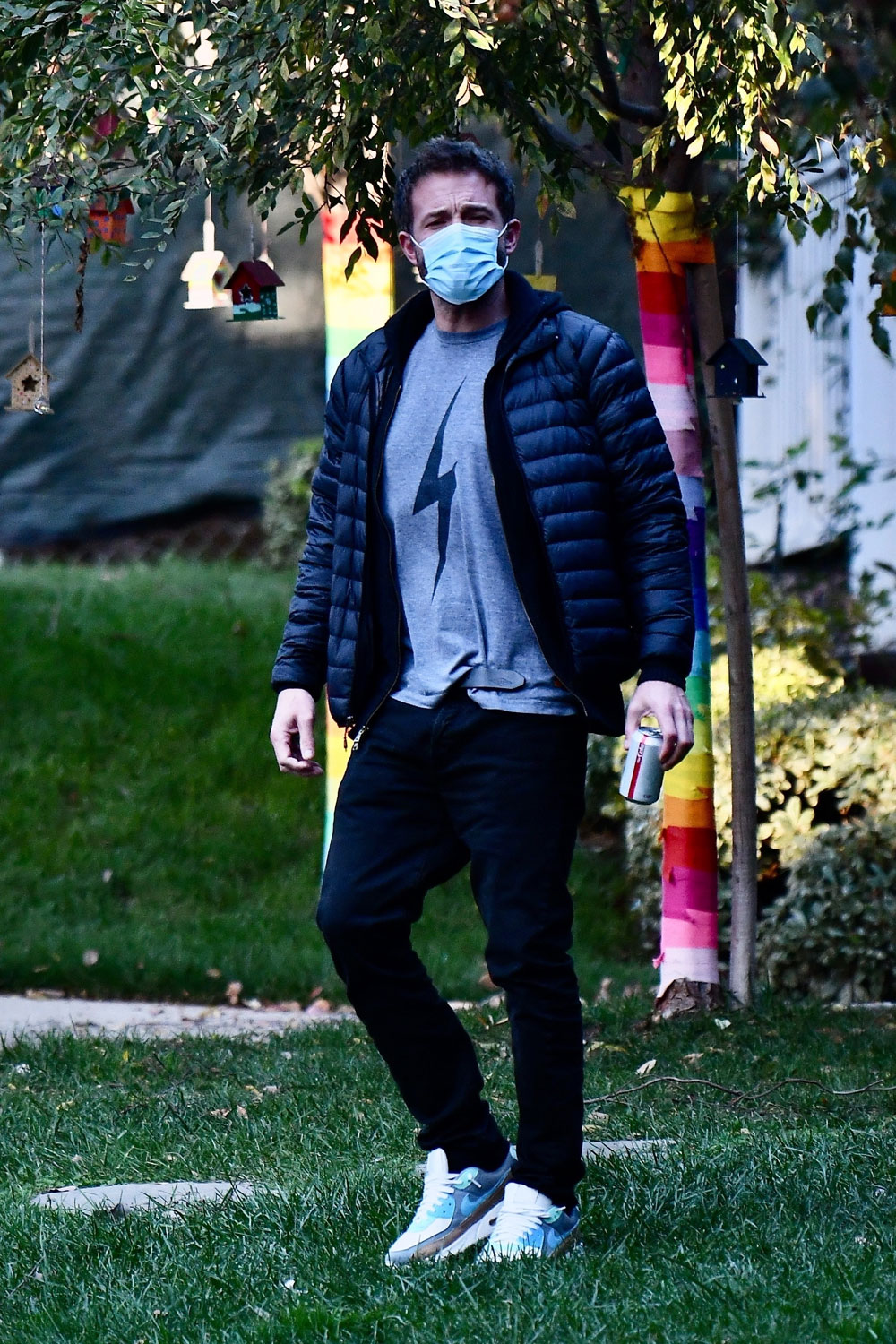 Us Magazine has a new photo of Ben Affleck where you can really tell that he's lost weight. You can see that picture on their site and I've embedded a tweet with it below. I do think he looks better with a little more weight on him, but he's an actor and there's immense pressure to be super fit. US has a whole background story with insider quotes on how Ben has lost weight, by eating more protein and working out more. They also have some minor details about his life with Ana de Armas, which I'm wondering about, but I'll talk about that in a moment.
Ben Affleck has been focused on his health amid the coronavirus pandemic, resulting in massive weight loss, a source exclusively tells Us Weekly.

The Gone Girl actor, 48, "has been trying to eat healthy, work out a ton, cut out carbs and eat lots of protein," the insider says, adding that Affleck, who is sober, "isn't drinking" in order to try and be as "healthy as possible."

"Ana also tries to eat healthy and has gotten Ben into it more," the source says. "They are doing good. They are focused on Ben's kids, work, making time for dates and just enjoying each other."
[From US Magazine]
Ana and Ben's constant paparazzi photos were such a staple of the early pandemic but we haven't seen a photo of them together in months. It's almost like they can't be bothered walking their dogs unless they want attention. Justice for Elvis and Salsa! I'm sure Ben has a backyard that's bigger than my block and that his yard team cleans up all the poo. Still, we get photos of Ben walking to Jen's house, those are in this post and they're from this weekend, but we don't see Ana arriving at Ben's house. The last photos we got of her arriving there were from a month ago. It's just suspicious to me.
Meanwhile I wonder if he's losing weight for a role he wants or just because he can. I'm still baffled at how people can lose weight during the pandemic.
— Us Weekly (@usweekly) November 11, 2020
This is an older photo of Ben and Ana. You've probably seen it a few times. Elvis!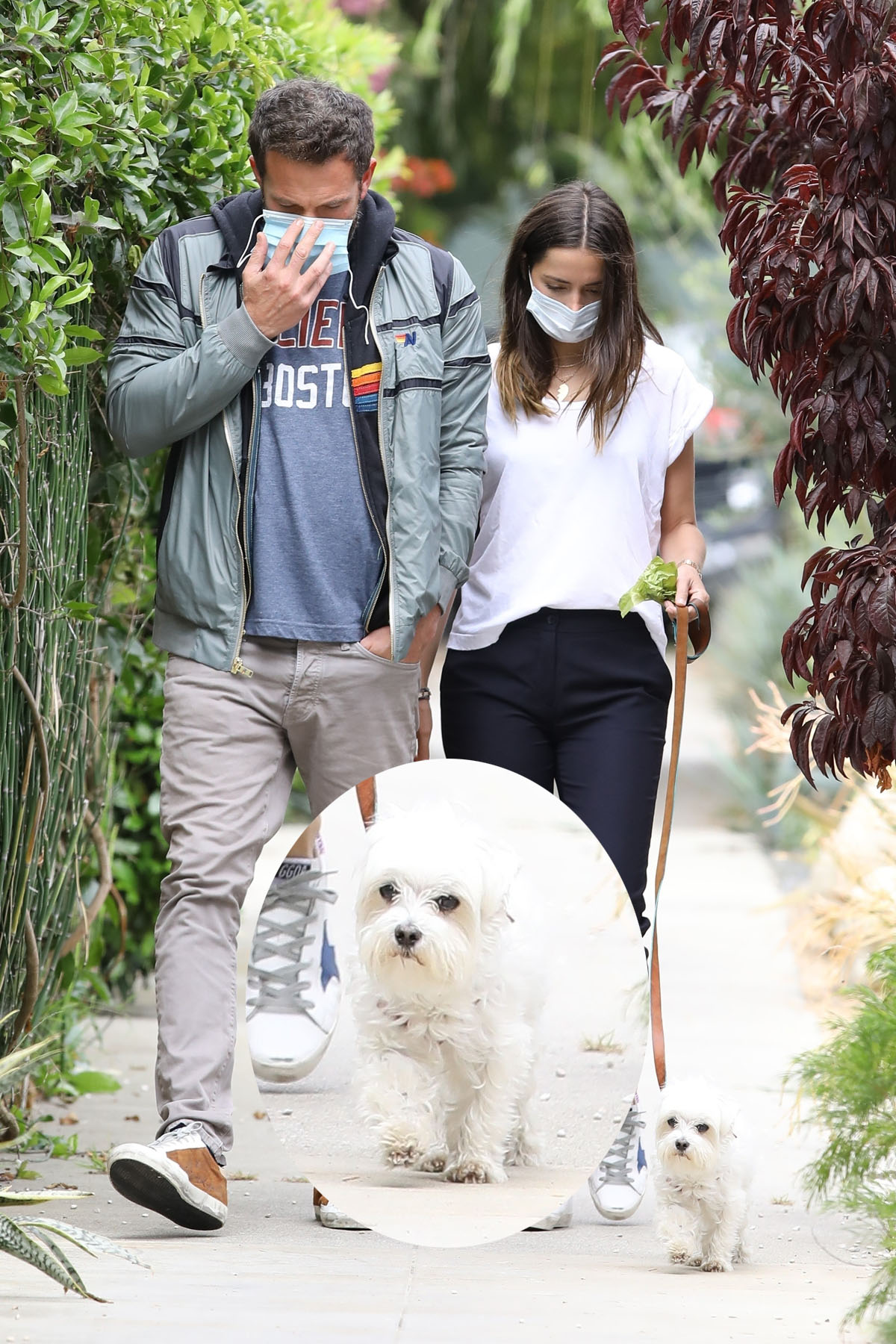 Look at Jen's tree in the background! I saw that on Instagram.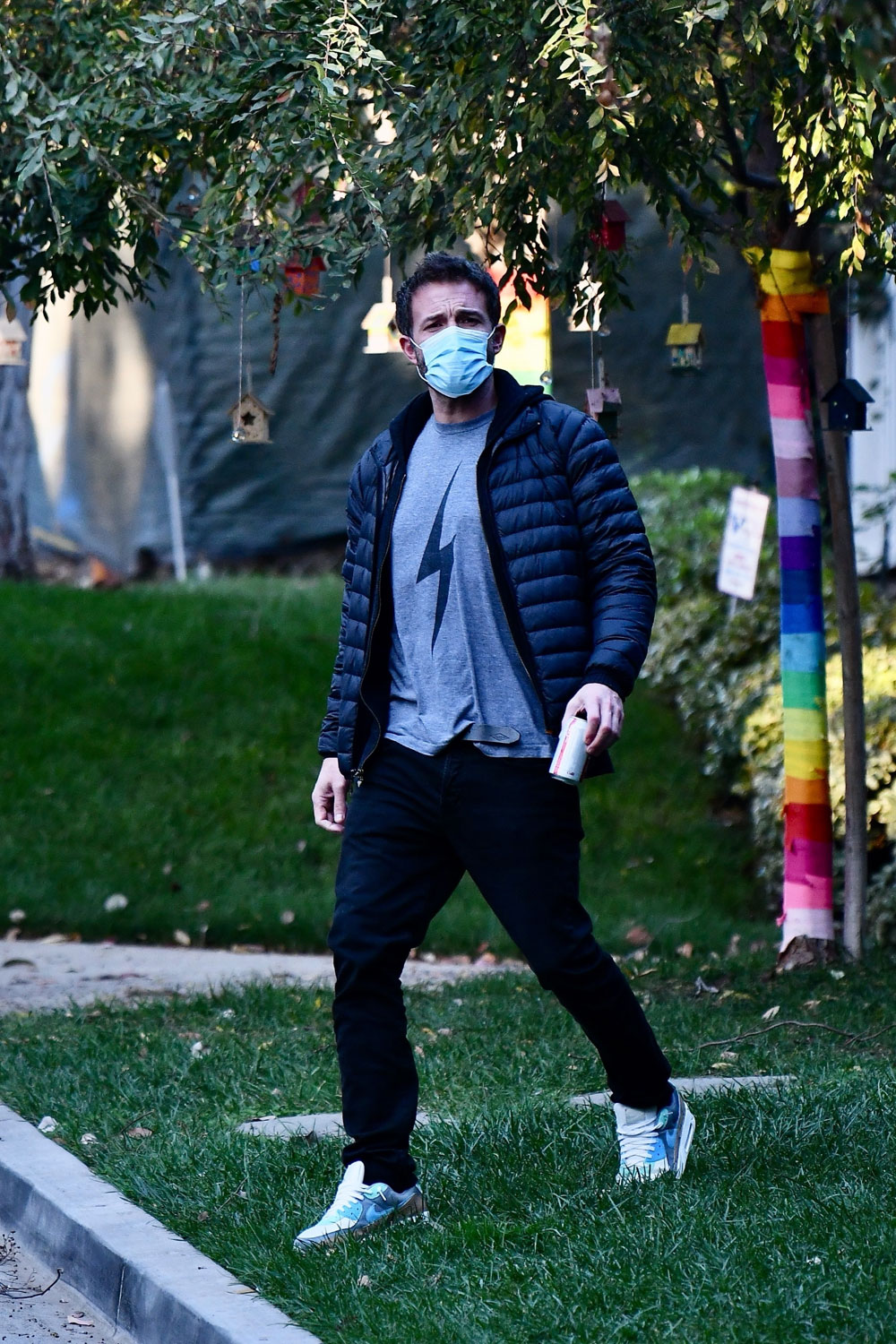 This is Ana's last Instagram post, from early October.
https://www.instagram.com/p/CF7KYyoD_wk/
A post shared by A N A D E A R M A S (@ana_d_armas) on
photos credit: Backgrid and via Instagram
Source: Read Full Article