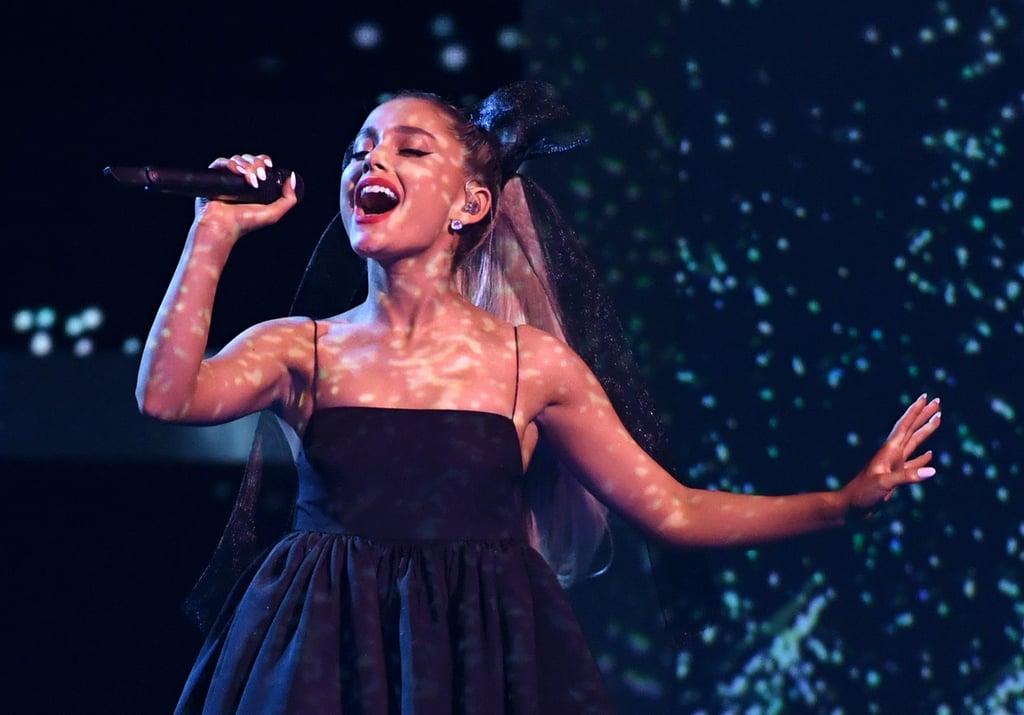 She Lifted Us All With Her Billboard Awards Performance

It's safe to say that 2018 has been a year of dramatic highs and lows, but endurance has always been the keeper of sanity. If there's one celebrity who would know that better than anyone, it's Ariana Grande. Arguably, Ariana's 2018 has been full of professional highs. She released hit after hit, all rounding up to the debut of her third album, Sweetener. She looked better than ever, and she did it all while enduring some serious personal lows.
A lot of the attention on Ariana's year focused around the men in her life; her relationships help inspire her art, and that's obvious when it comes to releases like Sweetener's "Pete Davidson," Thank U, Next," and the recently released "Imagine." It's also why the singer has said that 2018 has been "one of the best" years of her career and "the worst" of her life. Nonetheless, she tries to "keep breathin'" and look at each experience as a lesson in personal growth. So, take a journey with me as I break down why Ariana's 2018 was so momentous, especially for the fans who keep riding for our resilient queen.
Source: Read Full Article