Believe it or not, Ina Garten gets sick of chicken. The cookbook author, who usually makes chicken every Friday night and has many Barefoot Contessa chicken recipes, switches things up when it's summertime and she "can't look at one more barbecued chicken." Instead, she opts for another one of her chicken dishes.
Ina Garten makes Tuscan Lemon Chicken when she 'can't look at 1 more barbecued chicken'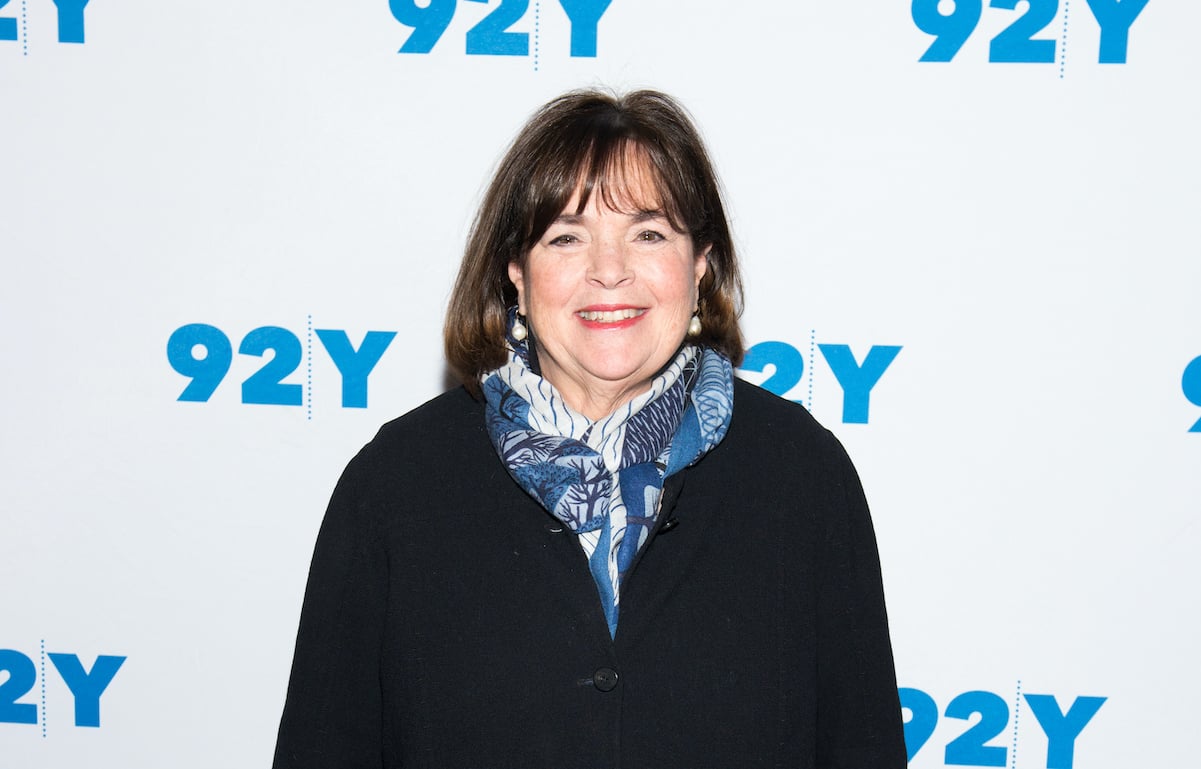 "There's a point in every summer where I can't look at one more barbecued chicken," Garten once said on an episode of Barefoot Contessa. What does she do? Make Tuscan Lemon Chicken. It's another one of Garten's many simple Barefoot Contessa recipes. This particular chicken dish comes together using only nine ingredients including salt and pepper.
It still captures all the summer vibes being cooked on the grill but it's a Garten twist on barbecued chicken. She flattens the chicken before putting it on the grill and using lemon to make a "surprise" element to the dish. She cuts a lemon in half and puts it on the grill to make something she claims is "better than a sauce."
The Barefoot Contessa chicken recipe has 5 stars
Garten's Tuscan Lemon Chicken has high marks on Food Network's website. At the time of publication, it's been reviewed 178 times and averages five stars. "Don't think twice about making this," one reviewer wrote, calling it a "great summer meal" and "so simple and fabulous." 
Another highlighted Garten's grilling instructions, saying, "The chicken came out beautifully cooked, moist and tender with a nice crispy skin." They also noted the "flavors of lemon and rosemary came through nicely" and weren't "overpowering."
Other reviewers described it as everything from "delicious and refreshing" and "very simple to prepare" to the "best chicken from the grill ever!" Some remarked how they love the recipe so much they make it regularly.
One person wrote, "This is a staple in our house, absolutely delicious!!" Another: "OMG!!! I am making this AGAIN tonight for the fourth time!! Ina's recipes are awesome and if you haven't made this yet … you are really missing out!! Easy, quick and delicious!! You won't be disappointed!"
It may not be Garten's best chicken recipe as far as Food Network reviews are concerned — that distinction goes to her Perfect Roast Chicken which has five stars and more than 1,400 reviews — but it's certainly up there as one of her many popular Barefoot Contessa chicken recipes.
Garten has another popular lemon chicken recipe
Skillet-Roasted Lemon Chicken is a dish Garten once described as better than roast chicken. That's a bold statement coming from the celebrity chef whose Barefoot Contessa roast chicken recipes are some of her most popular. 
Originally featured in her 10th Barefoot Contessa cookbook, Cooking for Jeffrey, Garten's Skillet-Roasted Lemon Chicken is very similar to her Tuscan Lemon Chicken. She uses
Source: Read Full Article