The most exclusive baby shower in the world has taken place in a $105,000-a-night New York penthouse in honour of mother-to-be Meghan Markle, the Duchess of Sussex.
Meghan Markle, the Duchess of Sussex, in New York on Wednesday.Credit:AP
Amal Clooney, human rights lawyer and wife of actor George, attending the shower in a snowy NYC. Credit:AP
Unsurprisingly, Markle's father Thomas and sister Samantha were not invited, according to a number of reports. The pair have been relentless in their verbal attacks against the Duchess since she first stepped out with Harry in 2016.
According to Vanity Fair, Williams, her tennis pro bestie, paid for the lavish affair at the 10,000-square feet penthouse, which features five bedrooms, six bathrooms, a library, a dining room, two powder rooms and a private rooftop terrace with panoramic views of Central Park.
Gayle King arriving for the shower.Credit:AP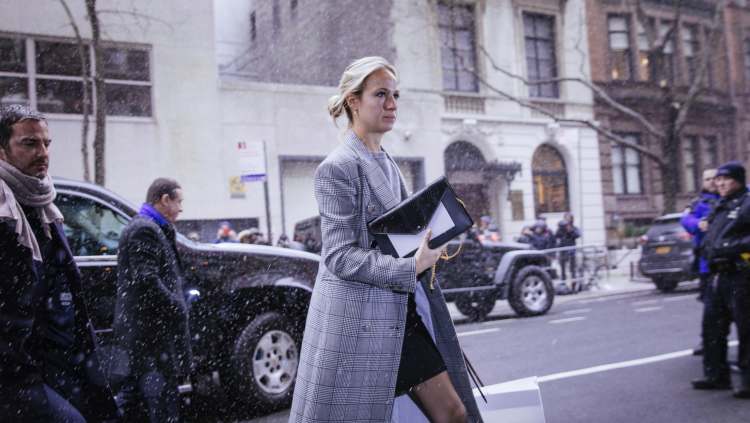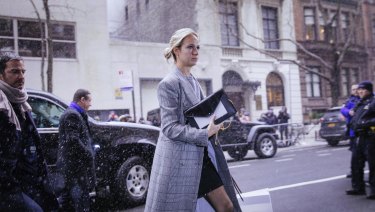 Fashion designer Misha Nonoo arriving at the party.Credit:AP
Guests enjoyed a flower-arranging lesson and a multi-dessert meal by celebrity chef Jean-Georges Vongerichten, while the decor was kept neutral as the Duke and Duchess have yet to find out the sex of their baby, who is due in April.
Jessica Mulroney, Markle's close friend and unofficial stylist, arriving at the shower.Credit:AP
Suits actor Abigail Spencer arriving to Baby Sussex's shower.Credit:AP
While Markle was enjoying her time in the Big Apple, she also managed to make a cameo in Beyonce and Jay Z's taped acceptance speech at the Brit Awards in London.
A regal-looking portrait of Markle hung behind the pair as they gave thanks for winning the Best International Group award for their album, The Carters.
During a time of incessant negative press about Markle, some have suggested that her inclusion by Queen Bey and her husband is a show of solidarity from one royal couple to another.
Source: Read Full Article