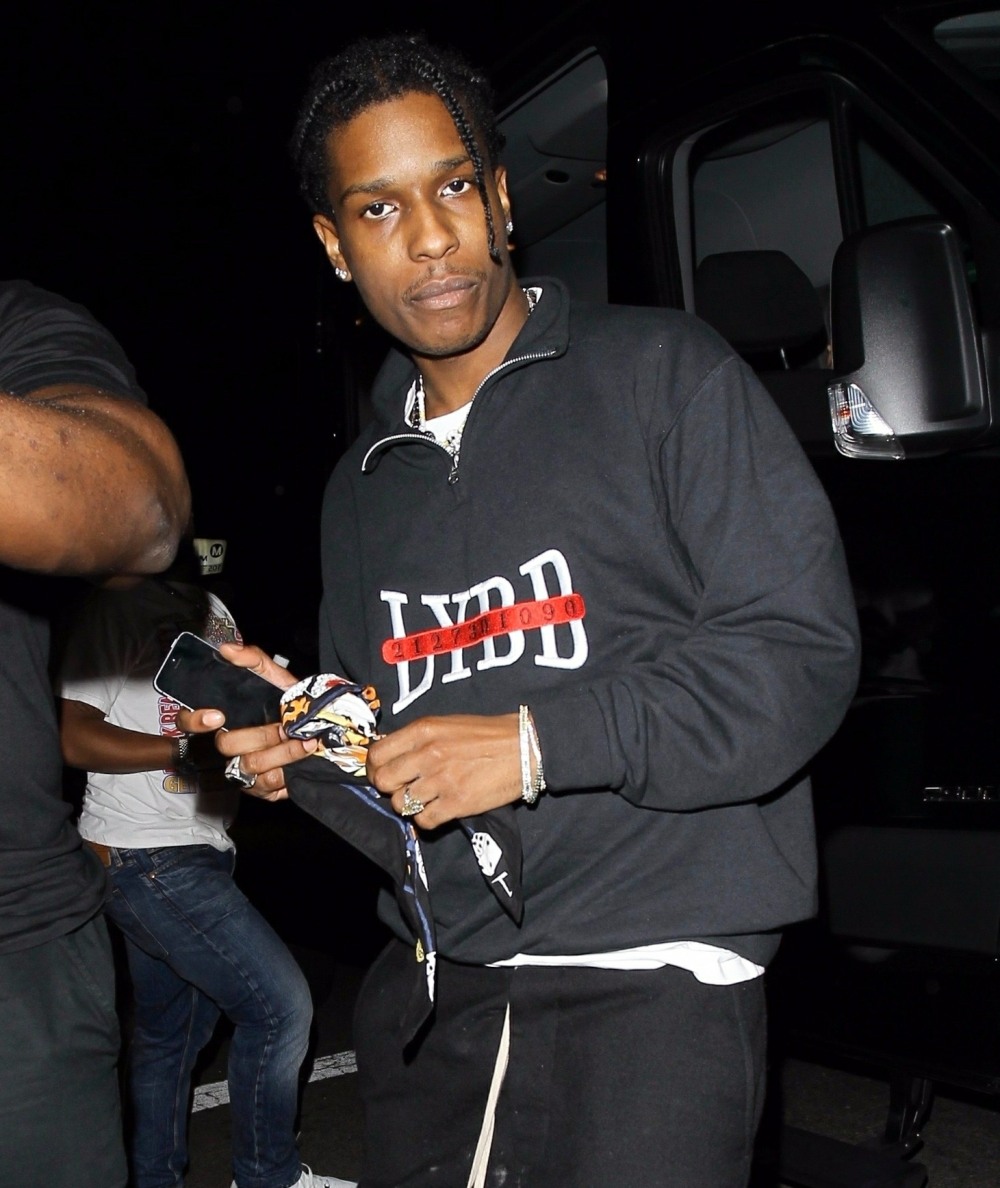 Almost two weeks ago, A$AP Rocky's assault trial was completed and the judge allowed Rocky to fly from Sweden back to America while everyone awaited the verdict. Considering that the judge allowed Rocky to leave the country, many legal experts believed that Rocky would be found not guilty of assault, or that he would be found guilty but it would be more like a "time served" situation, especially since a big part of the prosecution's case fell apart (their claim that Rocky attacked a man with a glass bottle). Anyway, the verdict has come back… and Rocky has been found guilty. But his sentence was suspended!
American rapper A$AP Rocky was on Wednesday convicted of assault and given a suspended sentence for an altercation that took place in Stockholm, Sweden on June 30. The Grammy-nominated rapper and two other suspects were charged with attacking 19-year-old Mustafa Jafari in a fight in central Stockholm on June 30. The charges carried a maximum sentence of two years in prison. But the court ruling, announced Wednesday, means none of the men will not do any additional jail time.

Rocky, whose real name is Rakim Mayers, spent nearly five weeks in detention in Sweden but was released Aug. 2, along with his co-defendants Thoto and Bladi, pending the verdict in the trial. The judge ruled Rocky was not a flight risk. Rocky, who pleaded not guilty, claiming he acted in self-defense, has since left Sweden and is currently on tour in the United States. In his first post-release show, at the 92.3's inaugural Real Street Festival on Sunday, Aug. 12, he addressed his incarceration.

"I just want to say, what I experienced was crazy. I'm so happy to be here right now, y'all don't even understand," Rocky told the sold-out crowd at the Honda Center in Anaheim, California. "That was a scary, humbling experience, but I'm here right now. God is good."

The Swedish prosecution reportedly were seeking a six-month jail sentence for Rocky on assault charges. In more than 500 pages of court documents, they argued that the three suspects beat and kicked Jafari while he was on the ground and that he was hit by parts of or a whole bottle. A pair of eyewitnesses pleaded with the prosecution that they did not see Rocky using any sort of bottle as a weapon during the altercation.
[From THR]
When Rocky came home to LA, his people told TMZ that he never intends on returning to Sweden, so… with the suspended sentence, my guess is that his vow will hold. At least he doesn't have to worry about being extradited. At least he'll be able to tour internationally still, without this weighing on him. Also: the judge ordered Rocky to pay a fine, which goes to the victim. So… it sounds like after all of that international bulls–t, basically everything happened the way it should have. Rocky pays a little money, doesn't have to do any more jail time and the "victim" got his day in court (I'm putting "victim" in quotes because that guy was harassing Rocky and other people and he was obviously looking for a fight).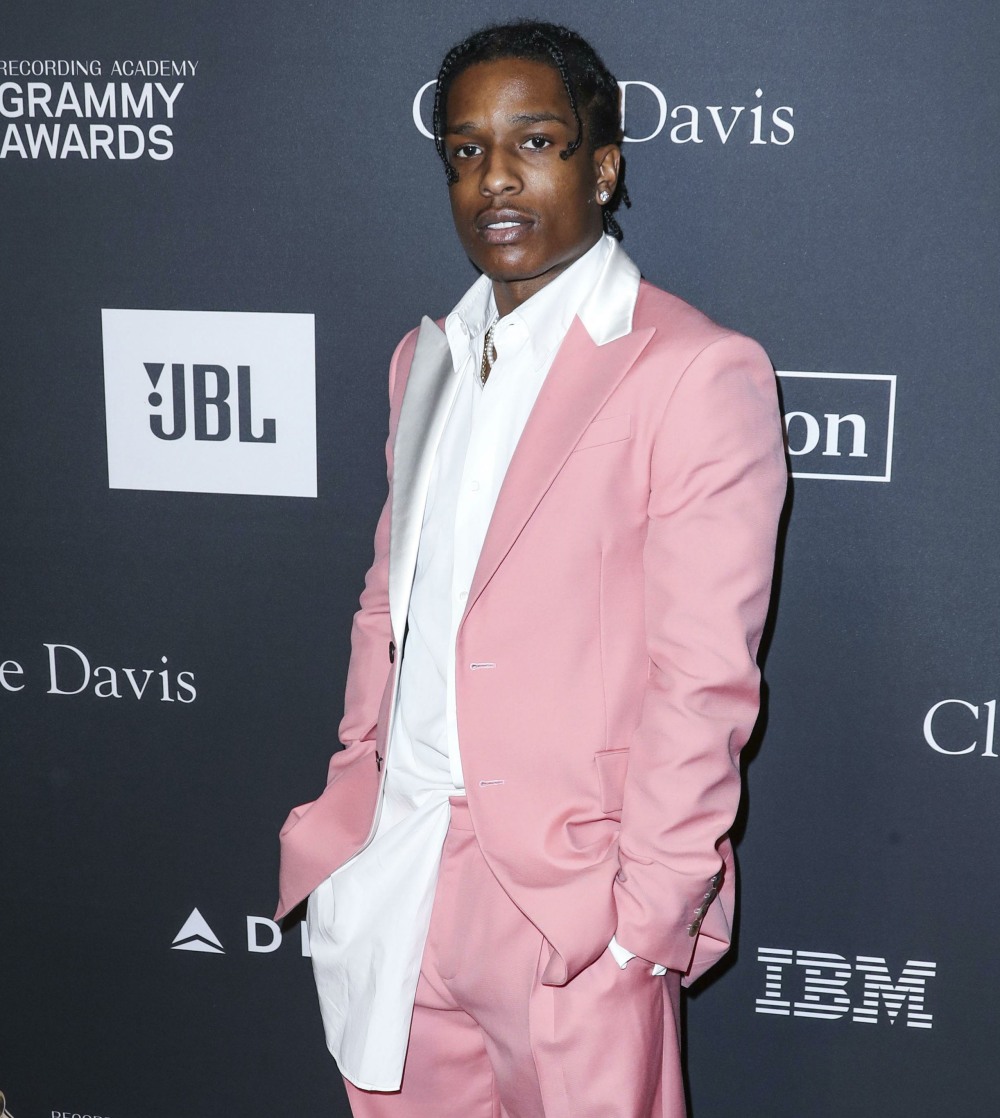 Photos courtesy of Backgrid, Avalon Red.
Source: Read Full Article