HBO's Watchmen may be months away (the release date hasn't been officially announced; though, the graphic novel upon which the story is based takes pace in October). Still, many of its characters are already emerging from the shadows.
Unlike the superhuman feats director Zack Snyder implied with his filmic adaptation, most of these characters are likely to exist without superpowers. (The only real Superman-like hero of the universe that we know of is Doctor Manhattan, the giant blue all-knowing and matter-bending demigod, who's absent from the trailer.)
HBO's adaptation will also take place a number of years after the events of the novel (and film), which was set in 1985 and concluded with the destruction of Manhattan. Since then, our heroes (heroes?) have aged about two decades, meaning the series is likely set in an alternate American present.
Here are the main returning and arriving characters to this Watchmen universe.
Rorschach (kind of)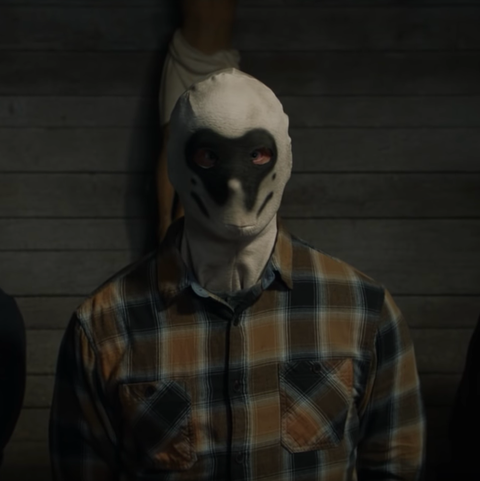 HBO
As readers of the novel likely remember, Rorschach, the story's narrator and principle protagonist exits the story in the final chapter, when he is incinerated by Doctor Manhattan. Rorschach had stumbled on mogul and former superhero Adrian Veidt's (Ozymandias) plan to force the Soviet and American superpowers into truce—by killing millions of New Yorkers in a false flag alien invasion. Rorschach described the conspiracy in his journal, sent it to the press, and then rode to the south pole to confront Veidt. After Veidt's plan ostensibly succeeds (and millions die), Rorschach makes to leave and tell the world. And then: bam! He gets blown to pieces.
Of course, that journal must have had a profound effect on readers (and proved to be quite the literary sensation). That we see a whole collection of Rorschachs in the HBO trailer confirms the cult of personality the journal's publication must have created. In the novel, Rorschach maintains somewhat right-wing nationalistic ideals. It's not unlikely that his new cult alludes to such contemporary American alt-right groups.
Ozymandias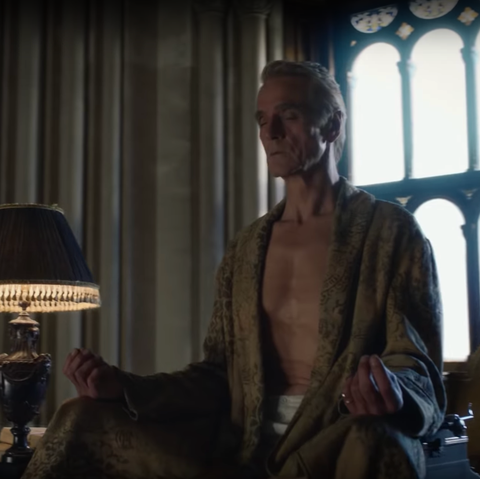 HBO
The only other character visibly left over from the novel seems to be Adrian Veidt (played by Jeremy Irons), albeit an old, dying Veidt. In the trailer, he meditates in the same manner as he's drawn toward the end of the novel—right after he's murdered millions of people.
Ozymandias' superhero claims in the novel included his being the smartest man on earth as well as a series of acrobatic talents (he's endowed with peak athleticism and strength). When confronted at the end of the novel, Ozymandias also somehow stops a bullet with his hands. It's unclear if Ozymandias has powers, or just a kind of Tony-Stark-esque tech intelligence.
Looking Glass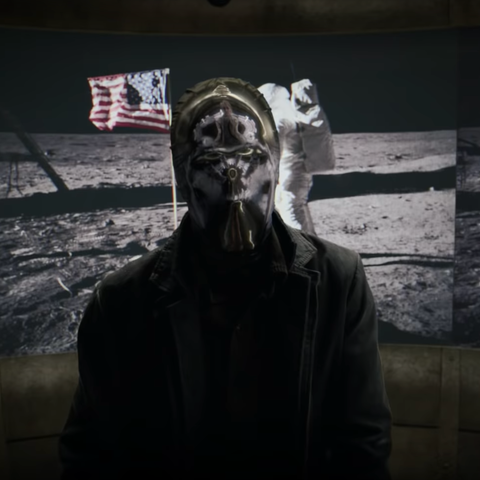 HBO
Looking Glass may be the most interesting addition to the universe so far. In an interview with Empire, actor and frequent token bad guy Tim Blake Nelson revealed that even he didn't quite understand Looking Glass, and that series creator Damon Lindelof only "metes out facts about your character as you go along."
Internet rumor (and supposed "leaks") claim that looking glass is an attractive cop with an Oklahoma accent who is also an integrator and behavioral scientist. Rumor also labels Looking Glass a kind of sociopath.
Red Scare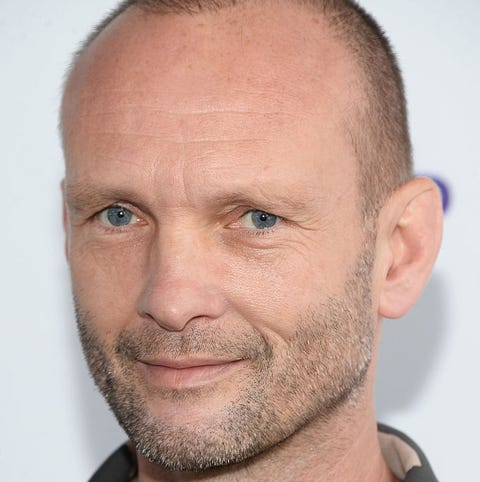 Andrew Howard

Matt Winkelmeyer Getty Images
Described by internet rumor as a Mafioso who also wears a tracksuit (and is also a cop), Red Scare will apparently have a Russian accent (because, you know, "red scare"). Not much is known about Red Scare, but if we were to wildly speculate, we might place him as a Soviet remnant of the novel. Who knows how the superpowers responded to Ozymandias' New York attack?
Pirate Jenny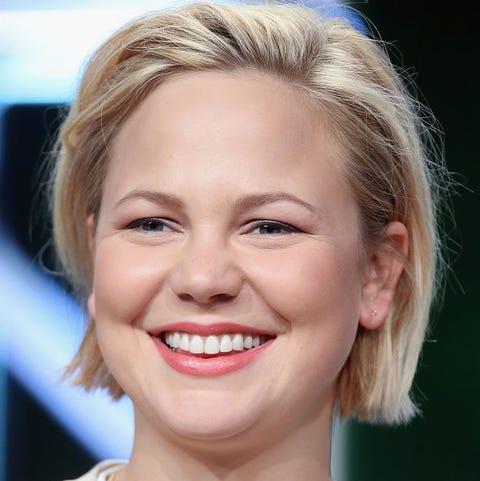 Adelaide Clemens

Frederick M. Brown Getty Images
The apparent character description that surfaced on a number of websites describes Jenny as an "androgynous and lustful bisexual cop." Also, an "anarchist at heart."
We might pause here to consider why there are so many law enforcement characters. The Watchmen novel opens with two detectives investigating a murder, but for the most part, police are absent from the universe. The presence of ultranationalists, police, and anarchists in this new installment suggests there may be something political at work in Lindelof's Watchmen take.
It's also possible that Rorschach's journal was published, America turned itself over to a kind of authoritarian police state. If that's the case, perhaps Pirate Jenny represents the resistance. (It's also worth noting that a pirate comic book appears throughout the novel, and a flag for that work can be seen waving in HBO's trailer. Perhaps the anarchists follow a high seas theme.)
Angela Abraham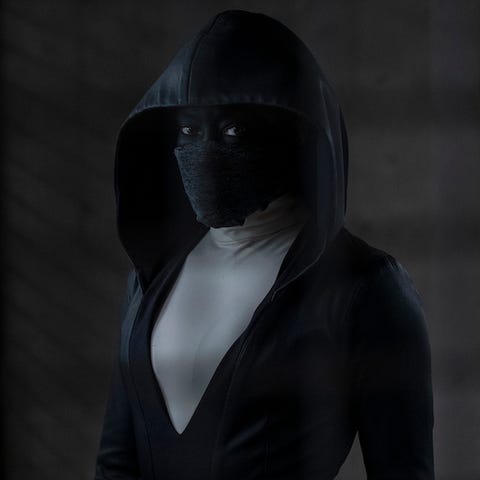 HBO
Another cop! This one, however, seems more hero than police, and she's played by the impeccable Regina King—so you know the character's gonna kick some ass. In the trailer, we see Abraham don an all-black vigilante-like costume, a possible callback to one of the first superheroes in the Watchmen universe, Nite Owl (who was also a cop by day).
Look for Abraham to play a substantial role in whatever resistance-like anarchy the series seems to be teasing.
Cal Abraham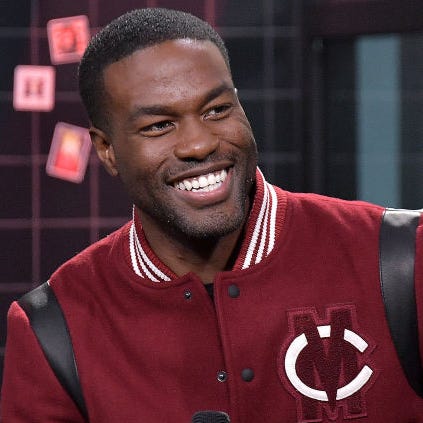 Michael Loccisano Getty Images
Rounding off the hopeful power couple is Cal, the rumored stay-at-home husband with a secret past. Actor Yahya Abdul-Mateen II has a history with comic-based roles, as he played the villain Black Manta in Aquaman.
Source: Read Full Article