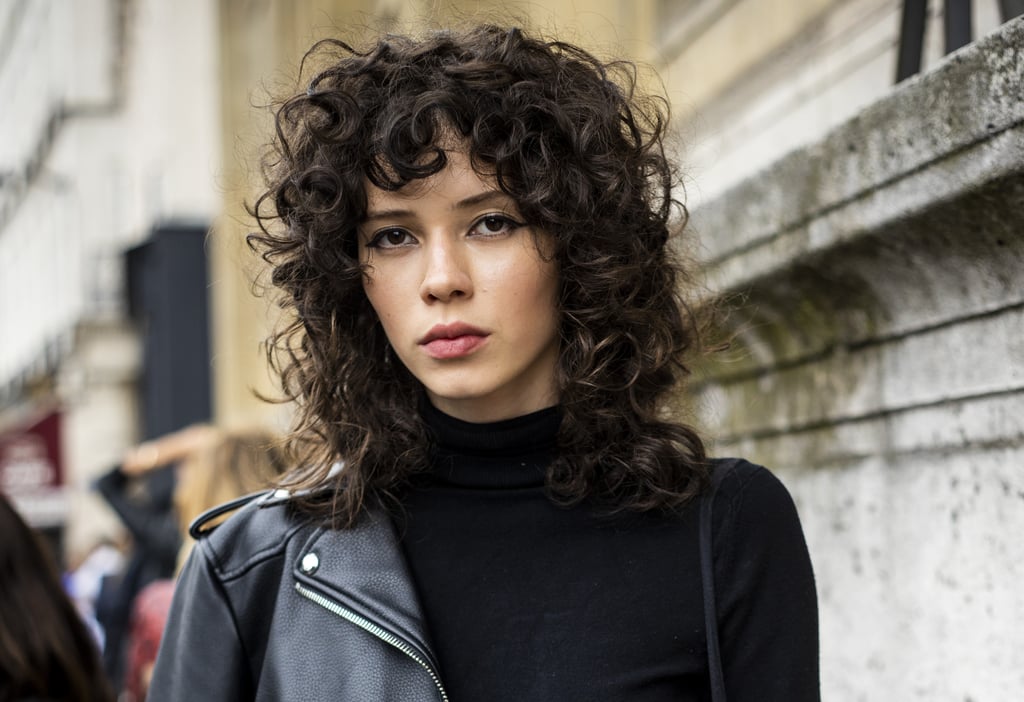 The "Wolf Cut" Hair Trend That's All Over TikTok Will Instantly Make You Look Cool

We don't need to tell you that shag and mullet haircuts have been all the rage for the last year — celebrity examples like Rihanna, Keke Palmer, Debby Ryan, Billie Eilish, and Miley Cyrus are all the proof you need — but a new type of haircut called the "wolf cut" is threatening to eclipse both of those styles, and it's all thanks to TikTok.
If the shag and the mullet had a baby, you'd have the "wolf" haircut. It combines the length and volume of a mullet with the choppy layers of a shag for a very wild and edgy new look. "[It's] a softer take on the mullet," celebrity hairstylist Sally Hershberger told POPSUGAR. "It's a really cool, lived-in, sexy look that has lots of movement and layers."
The main difference between the updated "wolf cut" and your classic mullet is where the layers sit. Instead of the style being layer-heavy only at the top of the head, they're spread throughout. Although people on TikTok are cutting their hair themselves to get the look at home, a professional hairstylist will help you get the shape just right.
"Ask your stylist for lots of shaggy, wavy layers," said Hershberger. "Depending on the look you want, you can also go for bangs or curtain bangs, which both look really cool with this cut." Hershberger emphasized that the trend can be as dramatic as you want it to be, meaning you can ask your stylist for even more texture for a true wolf-like look or keep it on the subtler side.
Check out more examples of the "wolf" haircut ahead.
Source: Read Full Article