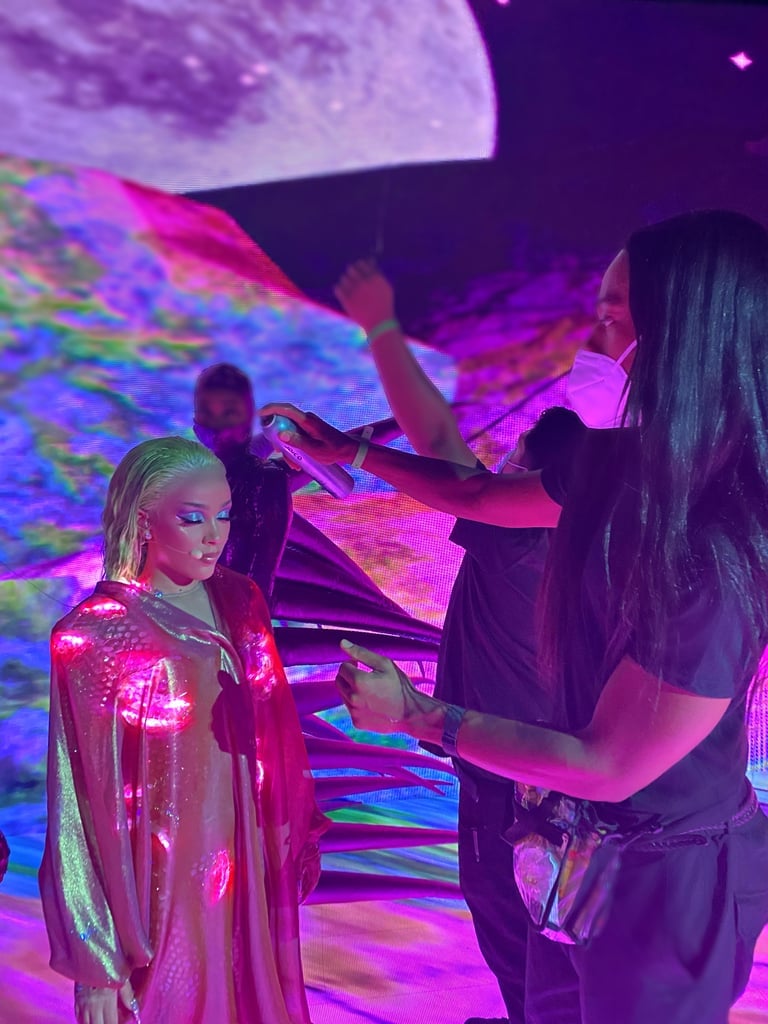 The Inspiration Behind Doja Cat's Pastel-Green Hairstyle at the VMAs? A "Beautiful Alien"

Tonight's 2020 MTV VMAs is gearing up to be a big night for Doja Cat. She's not only nominated for best new artist, best direction, and song of the year with her number-one hit "Say So," but she's also headlining.
Doja Cat needed two unique looks for tonight's event, and celebrity hairstylist Jared Henderson was up for the challenge. For the performance, Henderson told POPSUGAR, they wanted to create a look inspired by a whole new planet and transform Doja Cat into a "beautiful alien." That's how they landed on the pastel-lime hair color to complement her outfit.
Source: Read Full Article