Smashbox Sophia Pauline TikTok Makeup Confidence Interview
TikTok hasn't always been Sophia Pauline's day job, but it's where she's finding her stride. For the last 10 months, Pauline has been settling into a new city, some new gigs, and her online platform where she's gaining popularity for, to put it simply, serving as a surrogate friend. You could call her a fashion content creator, but her feed of relatable "Get Ready With Me" (or, as the chronically online say, "GRWM") videos will insist on another title: your bestie.
Like any good bestie, Pauline takes her 20,000-plus TikTok followers along for the ride for everything from preparing for a date to trying a buzzed-about sunscreen. If you don't have someone to FaceTime about what outfit you should wear or how to get out of a toxic slump, watch Pauline.
Gaining a massive following doesn't keep someone like Pauline from absorbing content. She credits several sources of inspiration — the city, music, fashion — but says that it's the video platform that encourages her to try new things. "My little community on TikTok really inspires me . . . their support and encouragement has made me more confident," she says. "I find myself wanting to try more so that I can share more things with them that I think they'll like."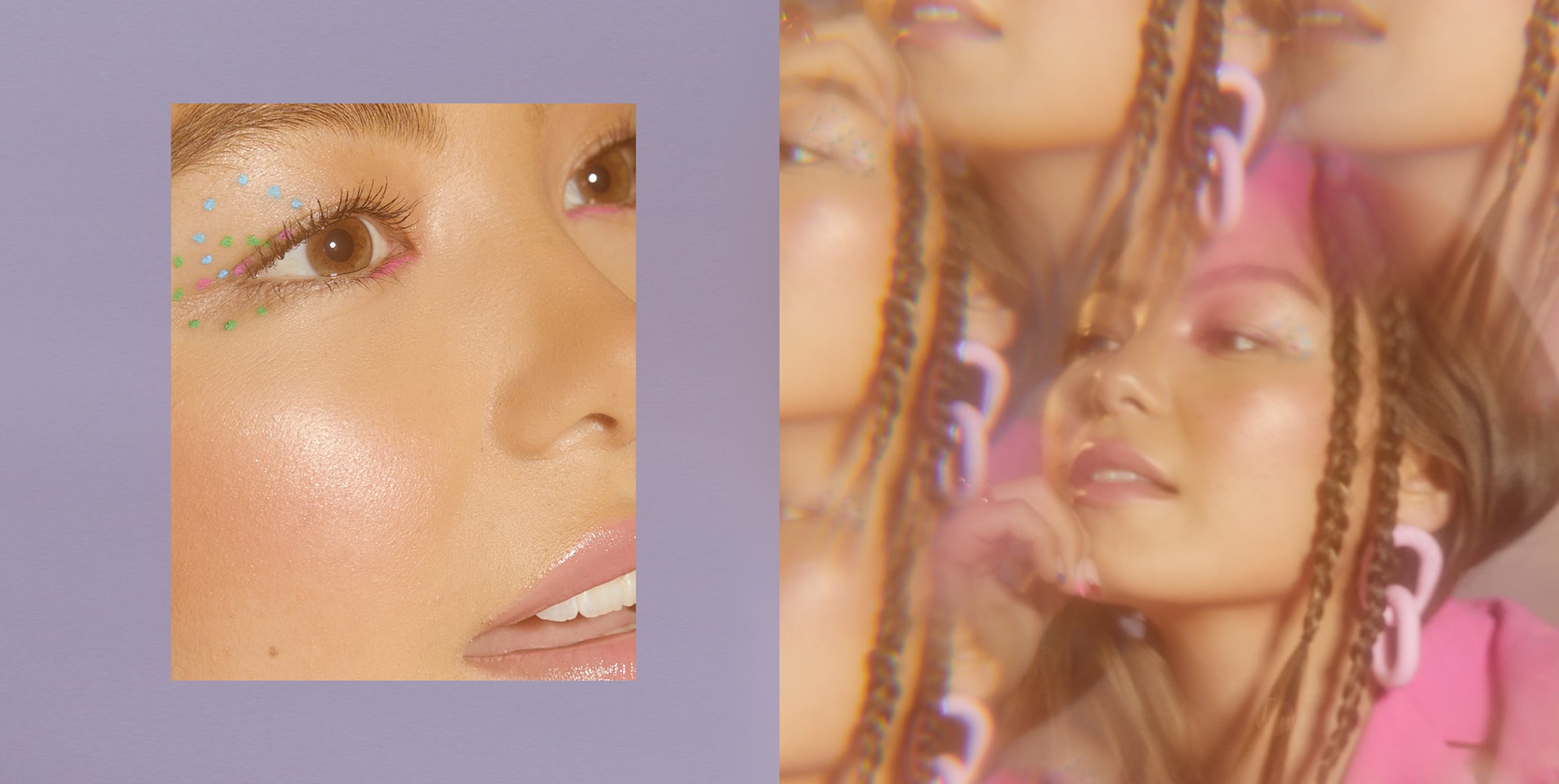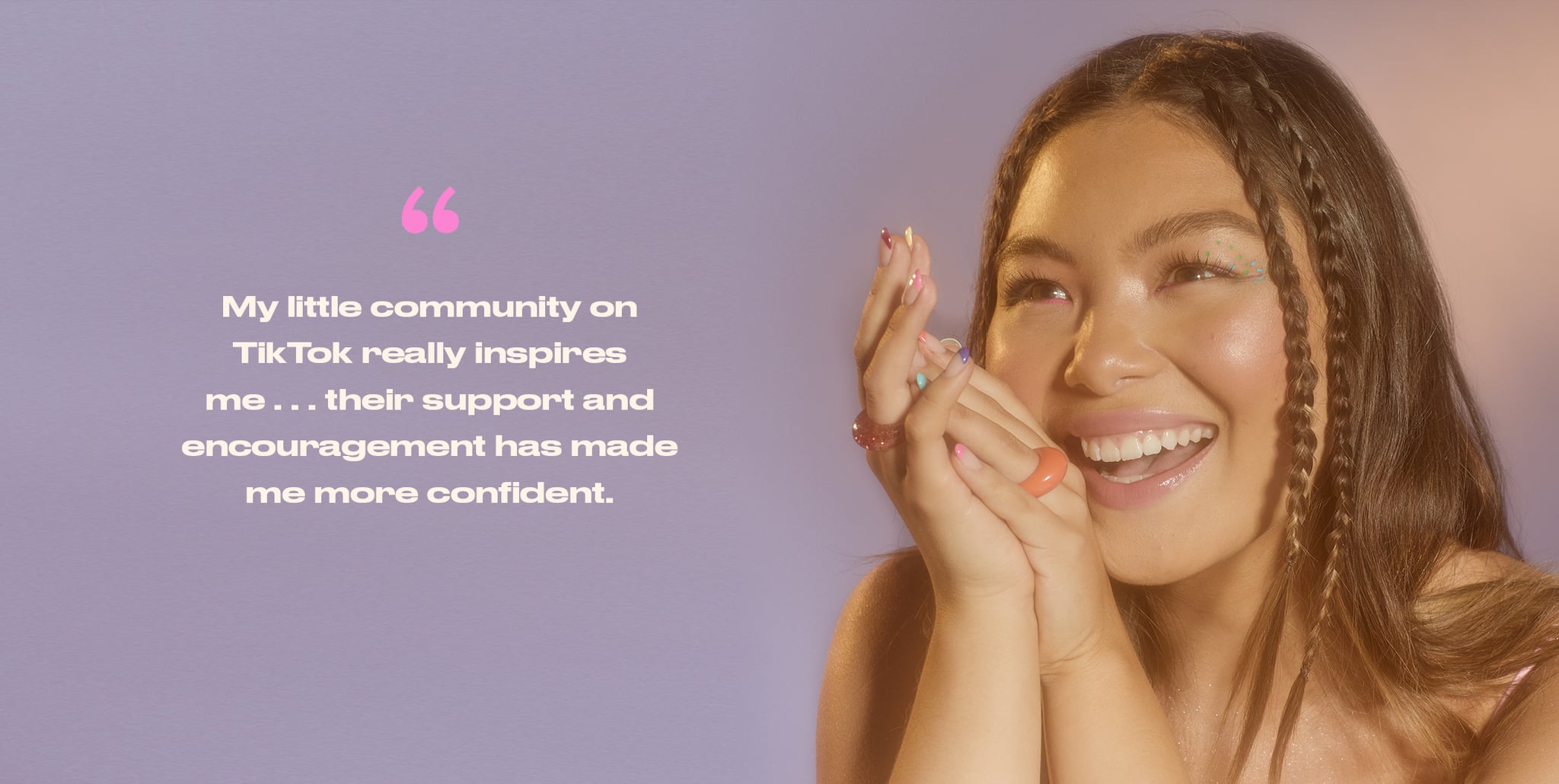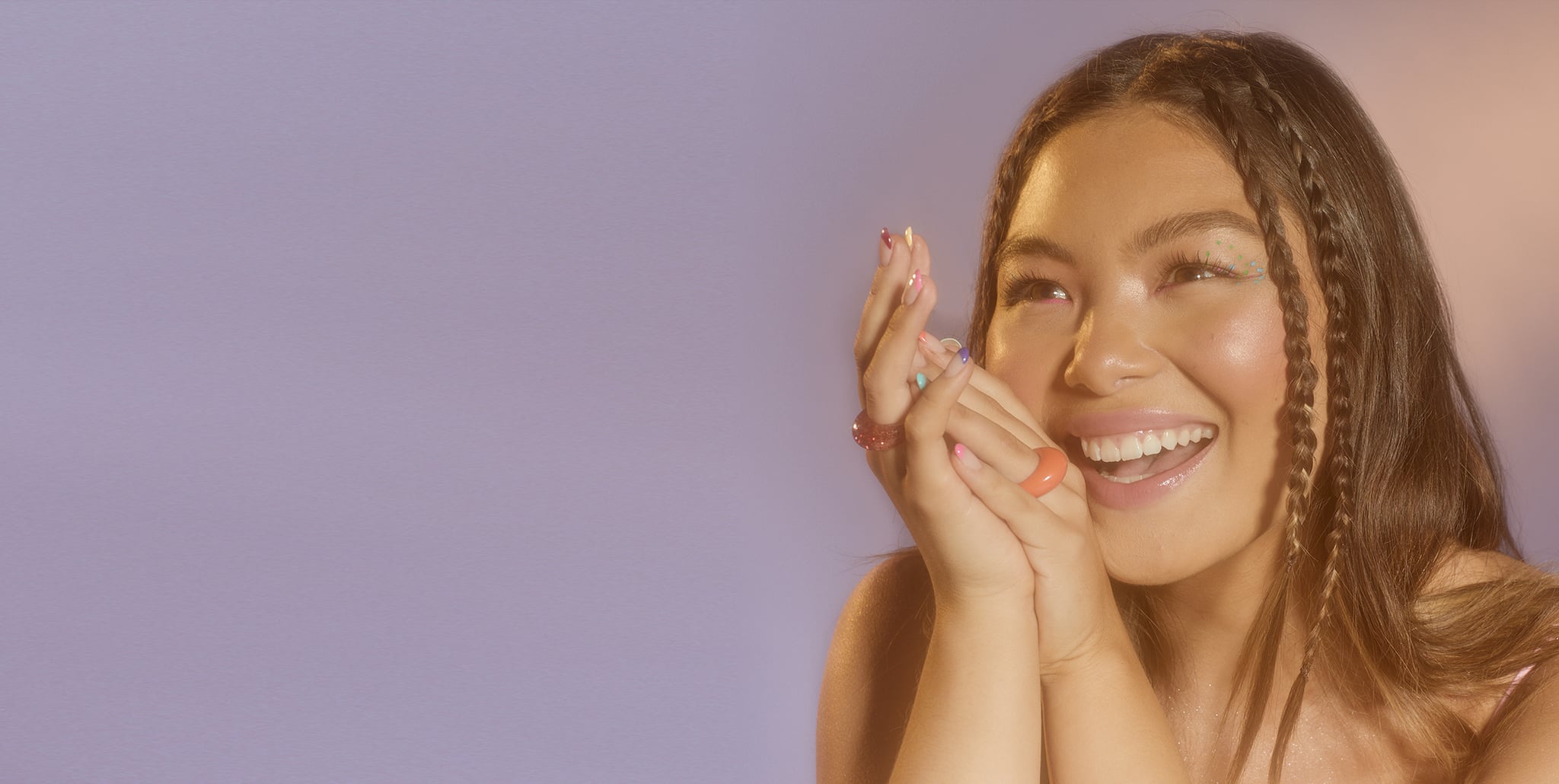 This is exactly how Pauline found her new favorite makeup hack made for minimalists: DIY skin tints. "I've always loved a glowy, bronzed look," Pauline says. "I like the minimal makeup look, which is why I'm drawn to any trends that make applying my makeup faster and easier." The DIY skin-tint trend isn't unlike the many other low-maintenance makeup and skin-care trends that came out of the pandemic: mix a moisturizer with a foundation, and you've unlocked the secret to a lightweight, skin-like base.
"I used to wear full foundation, and then this past year, I started using lighter coverage, and I found that confidence came with that new practice," she says. "I feel the most myself when I wear minimal makeup." But Pauline doesn't just rely on this trend to keep her skin is in the best possible shape. After completing her skin-care routine and daily facial massage — she's a sucker for gua sha — she bridges the gap between skin-care and makeup by using primers — two, to be exact.
"I like mixing different primers at once, so that all of my skin concerns are covered throughout the day," she says, adding that her issues usually include an oily T-zone and redness around the nose. Her primers of choice: the Smashbox Photo Finish Control Mattifying Primer and Photo Finish Correct Anti-Redness Primer.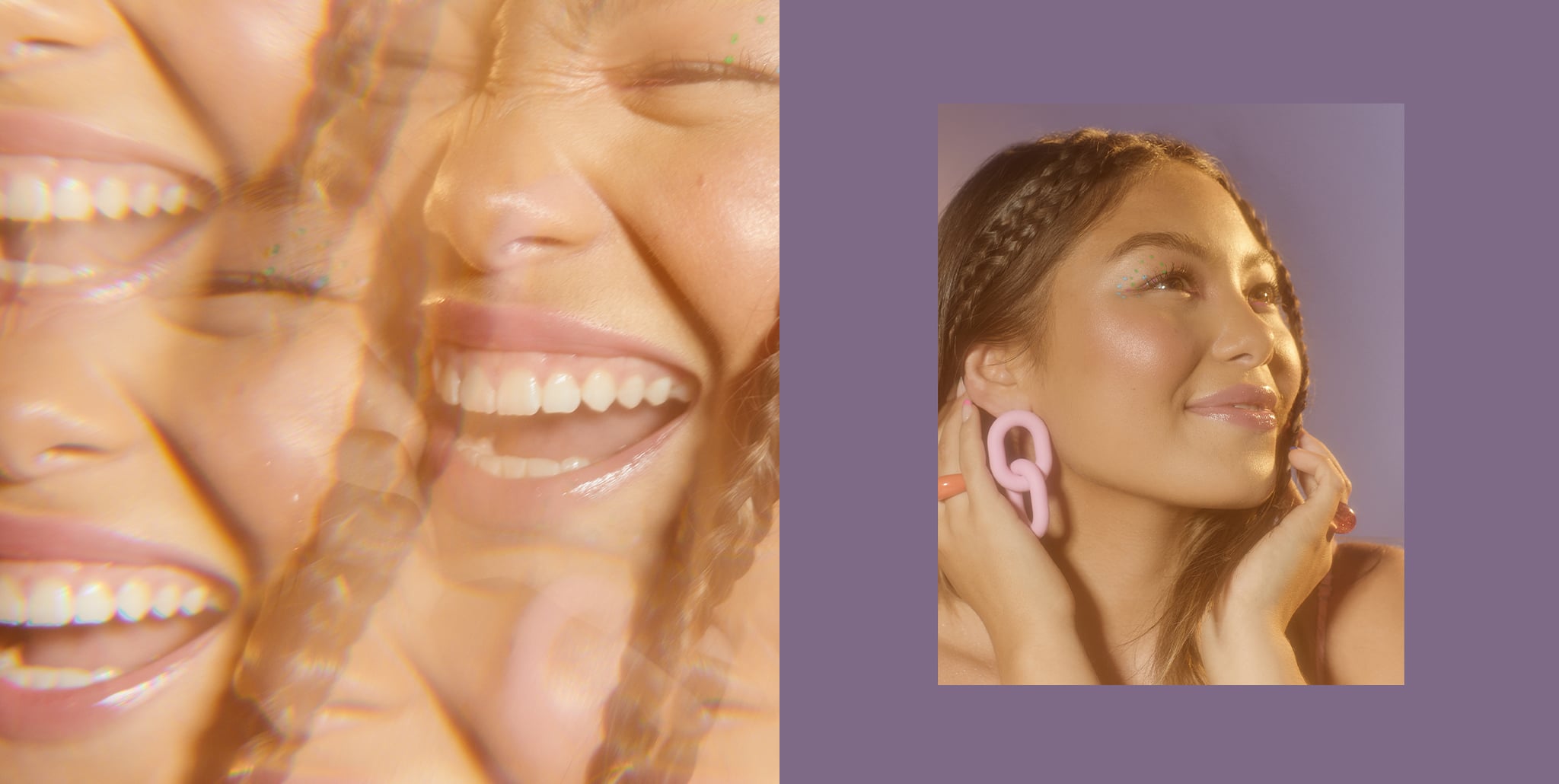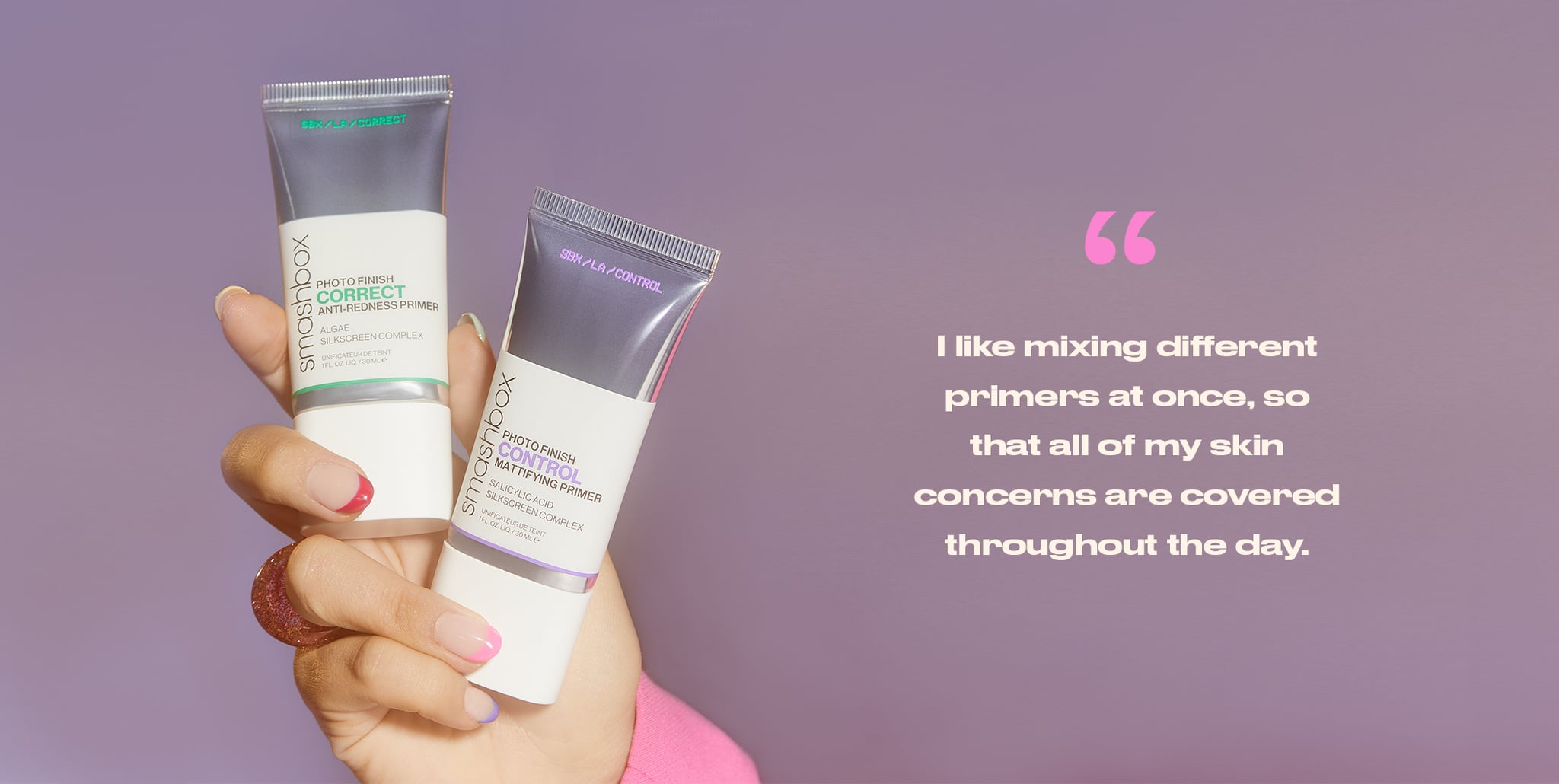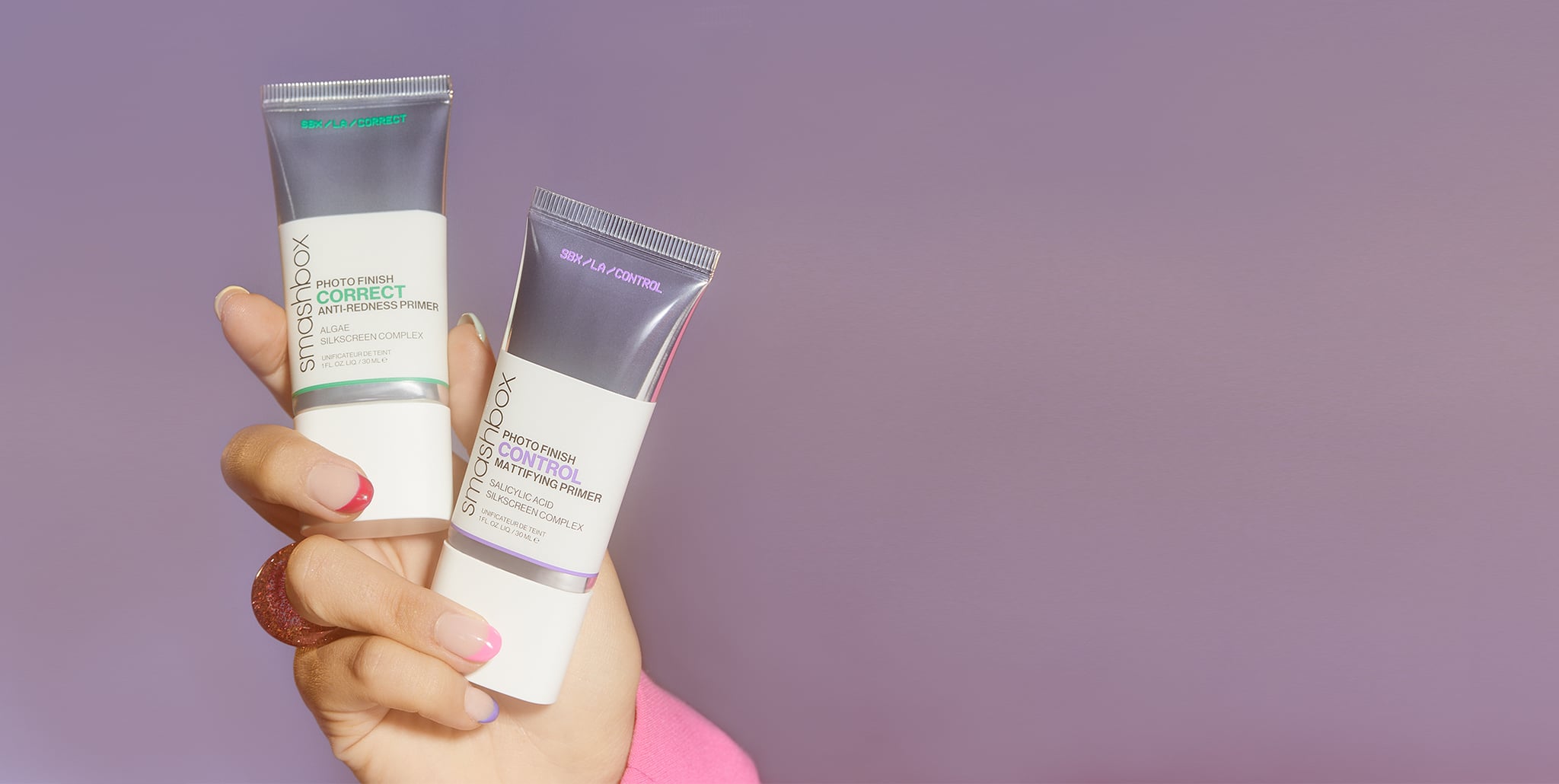 First, she starts with her T-zone, applying the mattifying primer to her forehead and chin. This formula utilizes witch hazel, salicylic acid, and zinc to create a silky barrier between her skin and makeup, so that whatever she applies on top will be smooth. If you, like Pauline, prefer a glowy finish but struggle with oily skin, a primer can help you stay matte in all the right places. As for the redness, Pauline likes to target the sides of her nose. To neutralize the color, the calming primer can even out her complexion and reduce inflammation.
Next, she'll move on to cocktailing her DIY skin tint, which can also vary depending on her needs. On days when she wants a bit more coverage, she'll use a concealer. When her skin is feeling extra dry, she'll up the ratio of moisturizer to foundation. And when she's in a pinch — like an I-needed-to-leave-my-apartment-10-minutes-ago pinch — Pauline will opt for tinted moisturizer, a product that essentially bottles the trend. The Smashbox Halo Healthy Glow Tinted Moisturizer, for instance, uses hydrating ingredients to plump skin and create dewy coverage.
Pauline's glowy makeup isn't complete without a lip to match. "I'm always drawn to a hydrated, creamy look," she says, adding that she likes to use a lip liner with lipstick or balm. "It's quick and makes me feel a little bit more put together when I'm leaving my apartment." The Smashbox Be Legendary Lipstick is a creamy formula with a primer built in, which makes the color last longer and ensures smooth color coverage. The result: a plush and supple finish. And just like that, Pauline's look is complete in all its glowing glory.
Shop the Article
Smashbox Photo Finish Control Mattifying Primer

$39

from smashbox.com

Buy Now

Smashbox Photo Finish Correct Anti-Redness Primer

$39

from smashbox.com

Buy Now

Smashbox Cosmetics Halo Healthy Glow All-In-One Tinted Moisturizer Broad

$29

from smashbox.com

Buy Now

Smashbox Be Legendary Prime & Plush Lipstick

$18

from smashbox.com

Buy Now
Source: Read Full Article