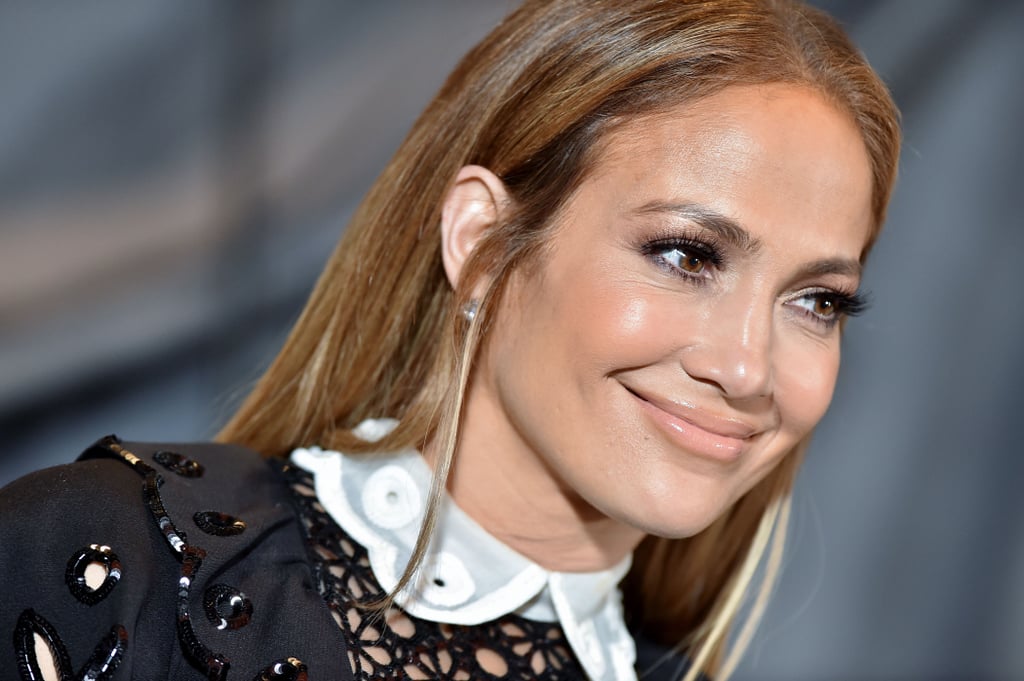 Jennifer Lopez Is Launching a Skincare Line, So We Can Finally Get the Secret to Her Glow

Out of all the celebrities whose skincare secrets we covet, Jennifer Lopez tops the list. The wait will soon be over, though, because the powerhouse actress and singer has plans to release her own skincare line. She spilled the news while at The Wing in New York City as she continued making the rounds promoting her new movie with Milo Ventimiglia, Second Act. Lopez said, "I will be coming out with a skincare line. I've been working on it for a long time because I don't want to put [just] anything out," according to Refinery29.
The moderator of the interview asked Lopez about her skincare routine — as many interviewers do — and she responded, "I get that question a lot, especially as I get older. I want it to be something that encompasses all the things I've learned and all the secrets I have. And it doesn't have anything to do with needles." Um, OK, we're listening. Lopez continued, "It's going to be something that works. That's what you can count on when my name is on something."
While J Lo didn't share too many details about the line, like its name or launch date, this information is enough to hold us over. The mogul and mom already has her own makeup line with Inglot, and we can't wait to discover even more tips and products that give her that famous glow.
Source: Read Full Article