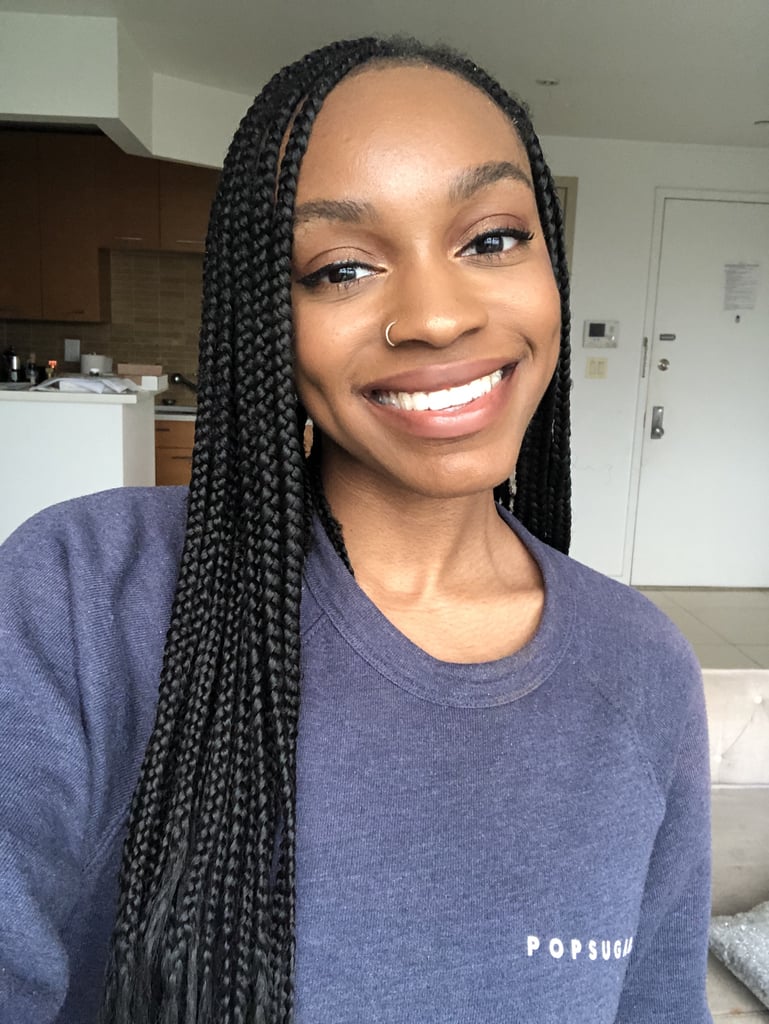 I Put Simone Biles's Go-To Beauty Products to the Test — and I Have a Few New Favorites

Simone Biles isn't afraid to have fun with her makeup — and, as beauty lovers, it's one of the things we appreciate about her the most. Last summer, for example, the Olympian filmed a short video tutorial for Vogue in which she detailed her entire beauty routine, sharing everything from the skin-care secrets she learned from her former Team USA teammate Aly Raisman to why she likes to get creative with her makeup ahead of competitions.
"For me, the importance of beauty in gymnastics, [it] does not matter what you look like," she said. "It's what you do on the mat. So going into a competition, does makeup make me feel better? Yes, but it's what I do out there on the floor that really, really matters."
I may never be a gold metal-toting gymnast — I still applaud myself for being able to do a cartwheel with straight legs — but I thought it'd be fun to at least channel my inner Simone Biles by trying out her beauty routine for a day. Keep reading to see how it went.
Source: Read Full Article