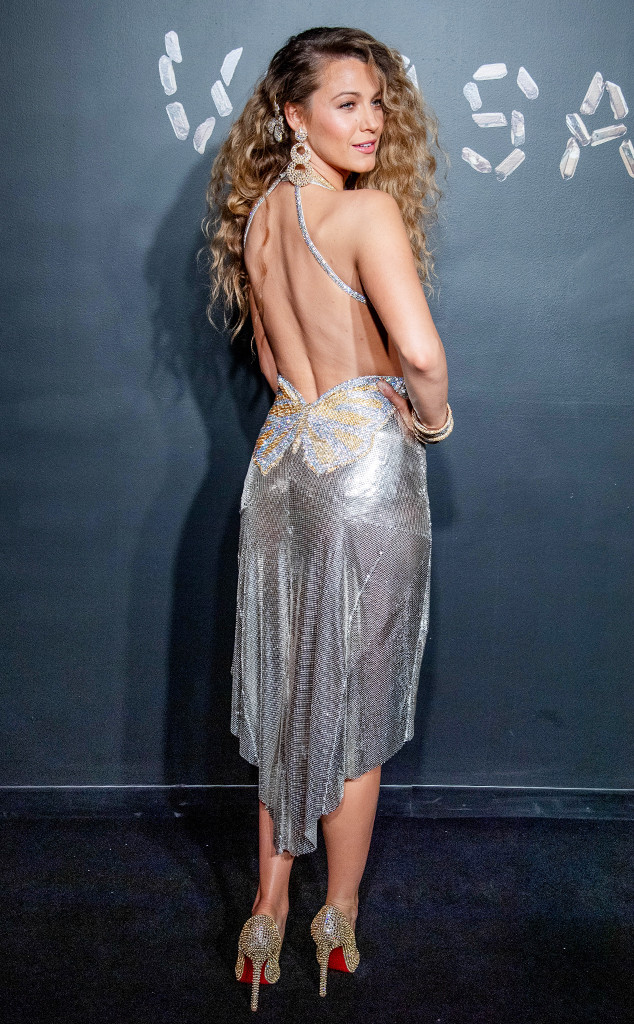 Roy Rochlin/Getty Images
Have you ever wondered what it takes to get the perfect tan ahead of a red carpet event?
Thanks to celebrity spray tanner and co-founder of Isle of Paradise, Jules Von Hep, we now know how celebs are achieving glistening, tanned skin.
"Ideally I advise [getting a spray tan] two days prior to the red carpet appearance," he told E! News. "I find the optimum color is day two of a tan's cycle, however I've been known to tan celebrities an hour before they go on the red carpet."
The beauty pro's clientele includes Blake Lively, Kendall Jenner and Bebe Rexha—all of which will hit the carpet during the upcoming award season. While the women have clearly mastered taking photos on the red carpet, Jules recommends a complete skin regimen, which starts seven days prior to the event.
Check out his skin-care regimen below!
Mike Marsland/Mike Marsland/WireImage
A week before…
"My clients exfoliate their bodies twice using a glycolic acid to ensure any previous tan is completely removed…I send my clients Isle of Paradise Over It prior to our treatment. This is a glycolic micellar tan remover and skin exfoliator, which clears the skin of any unwanted old tan, removes dead skin cells and perfectly preps skin before my arrival."
Three days before…
"I ask them to use a hyaluronic serum to give their skin a drink. I always recommend Summer Fridays Jet Lag Mask to my clients if they have just flown in—it really does remove that tension and puffiness in the skin. I will use it on their face 30 minutes before a full body tan if I feel their skin looks too puffy on the day—it's also amazing as an eye mask."
Two days before…
"Minutes before the tan, I apply Lanegie Lip Mask, and seconds before the tan, I apply Soaper Duper Body Butter and Isle of Paradise Prep It—a self-tan primer designed to give the skin a deeper, longer lasting tan. I also use Little Moon Essentials Clear Mind Mist if my client seems stressed or anxious about the upcoming event."
Whether you're getting a spray tan or doing an at-home routine, the pro left us with a game-changing tip:
"If you live in a hot climate, apply a layer of IT Cosmetics Translucent Powder all over your body after your tan has been applied," he shared. "This will set it but also absorb any moisture from the air and ensure the tan stays dry during its development."
Cheers to glowing skin!
Source: Read Full Article