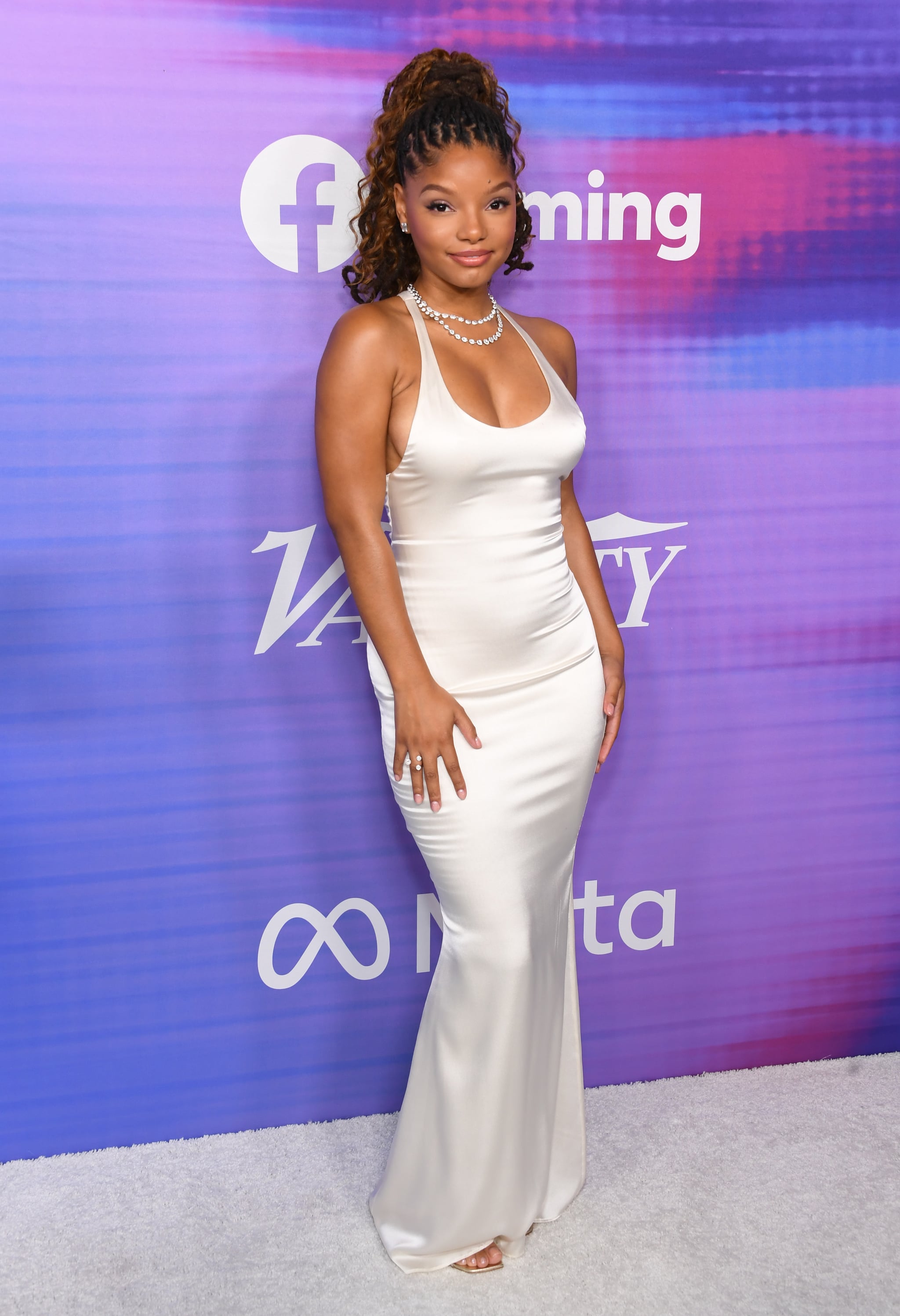 Image Source: Getty/Jon Kopaloff / Stringer
Halle Bailey continues to prove the versatility of locs with her latest hairstyle. The singer performed "Lift Every Voice and Sing" at a Rams football game, and not only were her vocals on point but so was her hair, which was styled into a gorgeous ponytail with braids.
For the event, Bailey's naturally loc'd hair was pulled up into a high bubble ponytail. To take the hairstyle up a notch, she also added two small baby braids framing her face.
Bubble ponytails saw a rise in popularity in 2021 because of how easy the look is to achieve. Since its comeback, many people have added accessories like pearls, scrunchies, and even bows to add a touch of personality to their ponytails. Not only is this look a flirty addition to your hair wardrobe, but it is also highly customizable — a win-win.
Other celebrities who've recently worn the bubble ponytail hairstyle include Kristen Stewart, Esmeralda Moya, and more. As fall approaches, don't be afraid to experiment with the look. In the meantime, take a closer look at Bailey's hair below.
https://www.instagram.com/p/CiRJVPIrb2Y/
Source: Read Full Article