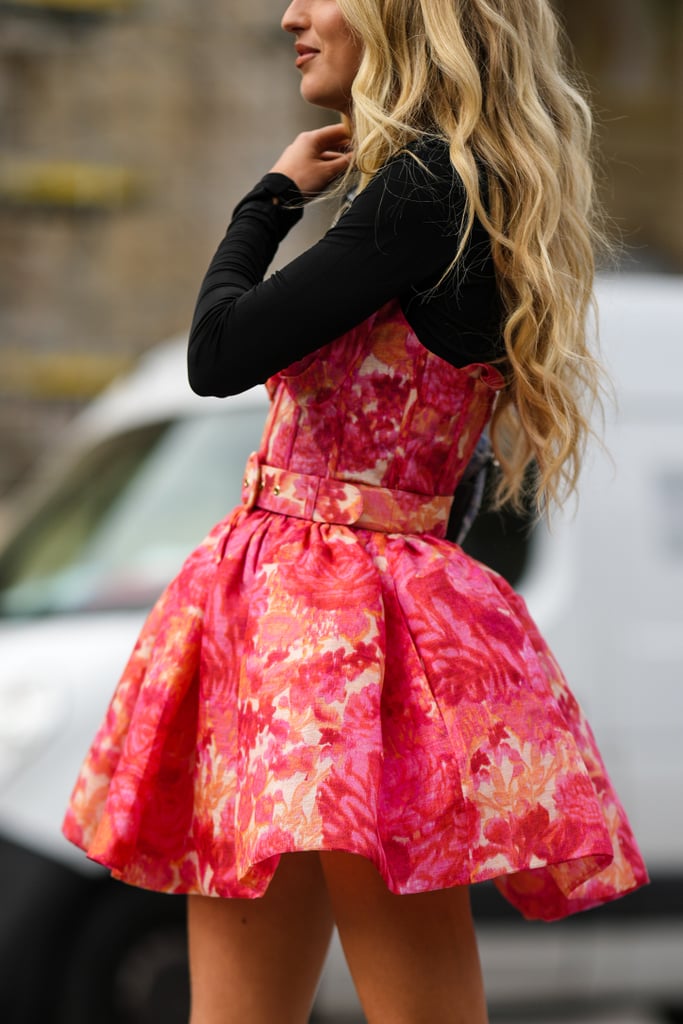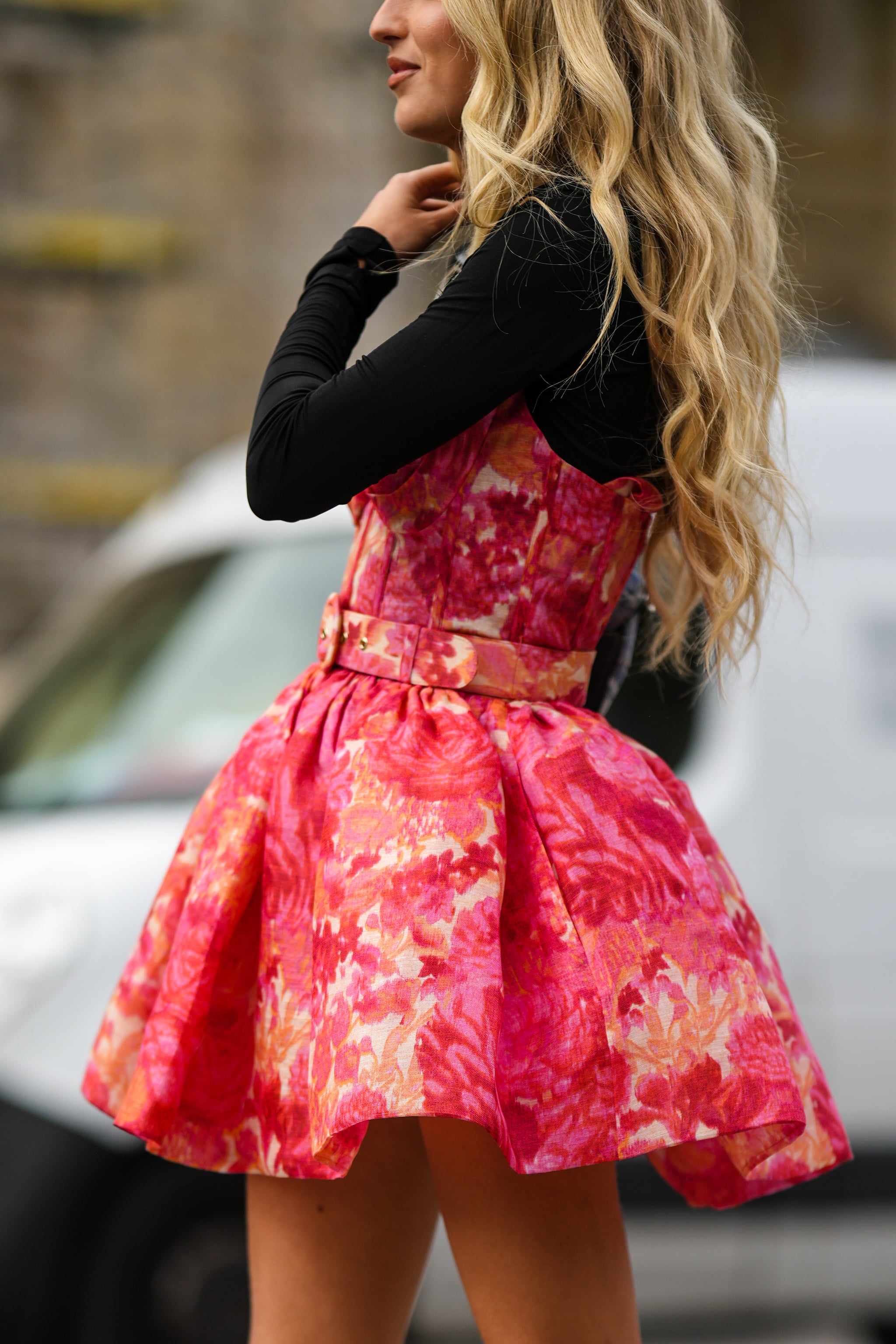 Image Source: Getty / Edward Berthelot
Over the last year, we've seen multiple variations of blond hair colors — from "buttery blond" to "Barbie blond" and even "Pamela Anderson-inspired blond" — but there's a new shade taking over both our social media feeds and our lives, and it's called "cashmere blond." Although you might not be familiar with the color by name, you've most likely seen some of your favorite celebrities, influencers, and even friends with the popular look.
Characterized as a soft, multidimensional blond hue with slightly golden (but not too golden) undertones that looks good on any skin tone, the color is perfect for fall and beyond. Ahead, hairstylist Jason Lee, also the founder of Mela & Kera, is breaking down everything to know about the trending shade, including how to get the look, the required upkeep, and how to care for it at home.
What Is Cashmere-Blond Hair Color?
Similar to the "expensive brunette" hair-color trend, cashmere blond involves mixing both warm and cool tones together to add dimension and shine. The hue can be customized to suit any complexion, but the end result is a rich blond that looks and feels luxurious. "The idea is to emulate the luxe appeal of fine cashmere, and by mixing warm and cool tones, you achieve a chic look that appears shiny and soft," Lee tells POPSUGAR.
Unlike platinum shades or an icier blond — two options that don't offer much in the way of dimension — cashmere blond is all about layering different tones of blond, and it will require a visit to a professional salon. "You'll want to make sure your stylist understands you're looking for a finely spun golden tone that doesn't veer completely golden," Lee says. "There should be a subtle beige and cool ash tone to the overall color." Also, it's important to arrive at the salon with reference photos in hand, because according to Lee, just asking for "warm and cool tones" won't guarantee you'll get the results you're after.
One thing to keep in mind when considering the cashmere-blond hair color is the cost. While the pricing of the initial visit will vary dependent on salon location and stylist, because it requires more skill and processing than your average single-process color, Lee says you can expect to pay anywhere between $400 to $700 to achieve the look. "If you're extremely light with dark roots or if you're very dark and want to end up blond, you need to understand that this process can take a lot of work to achieve this level of blending," he says. "If you want cashmere, you have to be prepared to spend a little."
How to Care For Cashmere-Blond Hair Color
If you do opt to invest in this trend, you'll want to ensure that you're using the right products to keep your hair looking fresh, which means making sure you aren't using shampoos and conditioners that will strip the color and make it fade faster. Lee suggests using color-safe products like the Mela & Kera Balayage Exceptional Shampoo ($36), which will help preserve your color as long as possible.
Lee also recommends using a heat protectant whenever you opt to use hot tools on your hair. "Heat from styling tools can quickly strip out color, which causes warm and cool tones to go brassy." As for the salon upkeep, Lee says that once you achieve the color you want, the maintenance can be fairly low-key. He suggests having your colorist create a balayage-rooted version of the color, which will allow you to go a longer period of time in between professional visits.
Cashmere-Blond Hair-Color Inspiration
https://www.instagram.com/p/CaKiuO_sfn1/
https://www.instagram.com/p/BnU_ShpgGzH/
https://www.instagram.com/p/CgdES3WuIXK/
https://www.instagram.com/p/CgdKODEOm75/
https://www.instagram.com/p/CIjujpdnHDT/
https://www.instagram.com/p/CeWgVIELAeC/
https://www.instagram.com/p/Cjp3nsNogDM/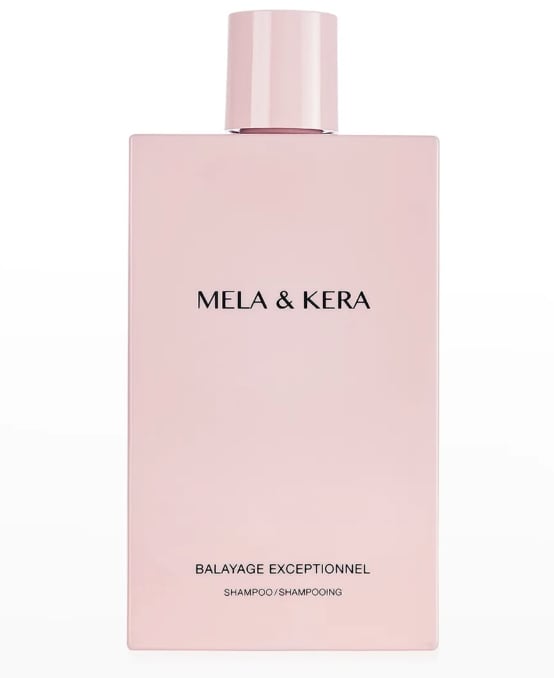 Source: Read Full Article