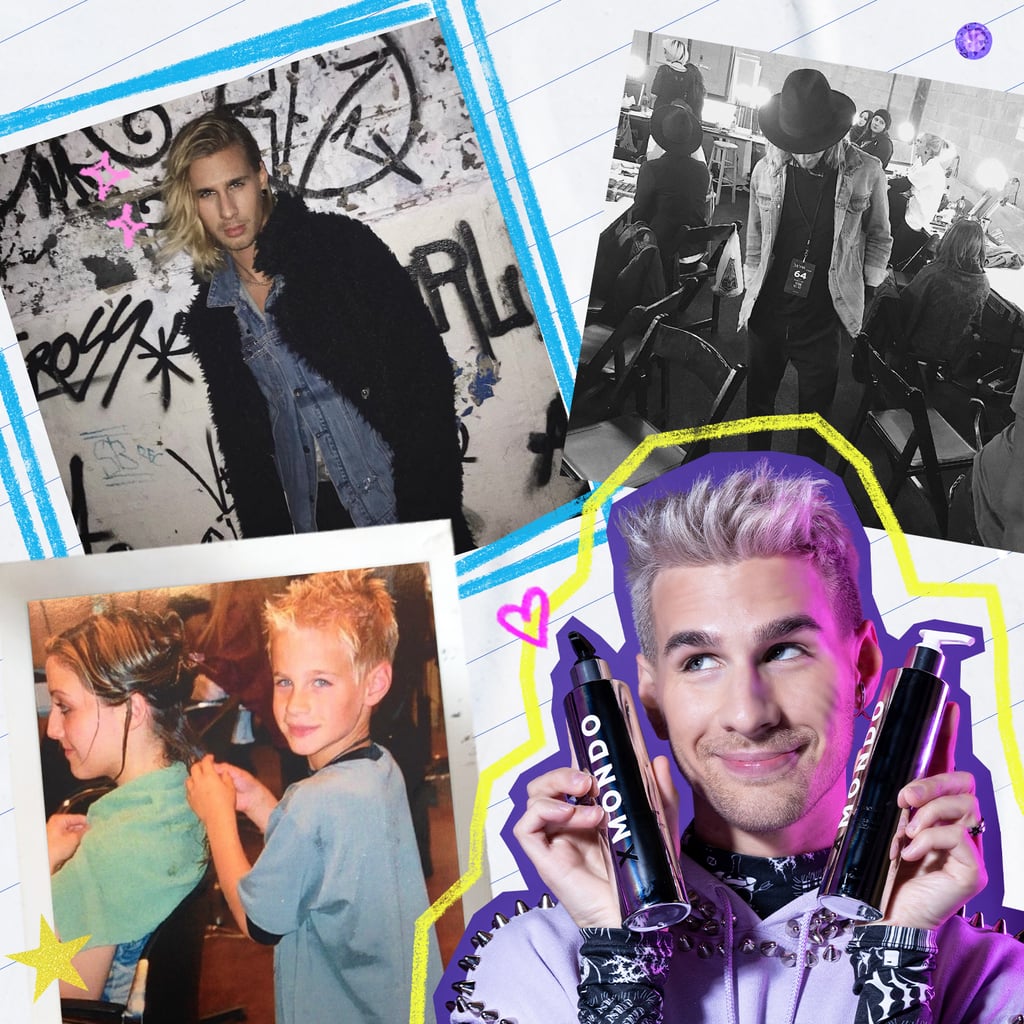 Brad Mondo's Journey From Assistant Stylist to YouTube Stardom

As POPSUGAR editors, we independently select and write about stuff we love and think you'll like too. If you buy a product we have recommended, we may receive affiliate commission, which in turn supports our work.
Welcome to Big Break, where some of the most influential figures in the beauty industry reflect on the moments that made them — from the good to the bad and everything in between. Here, hairstylist Brad Mondo shares how he got his start in a small salon in Massachusetts before making it big on YouTube and then launching his brand, XMondo Hair.
Growing up in a suburb outside of Boston, Brad Mondo always dreamed of leaving his small town for New York City. He never quite felt like he fit in there. "I always had a bit of a rebellious style," Mondo tells POPSUGAR. "I always stuck out, was the one wearing crazy outfits to school, always colored my hair different colors." This started at about 5 years old. "At this point, [I] don't even really know what my natural hair color looks like because I have only had it maybe once in my life."
During recess in elementary school, Mondo spent his time braiding hair instead of playing. "I would have a line of 20 girls waiting to get their braids done," he says. That trend continued through middle school and high school. "I would do people's hair for all the little dances we had — everybody would call me over to their house before an event."
Source: Read Full Article