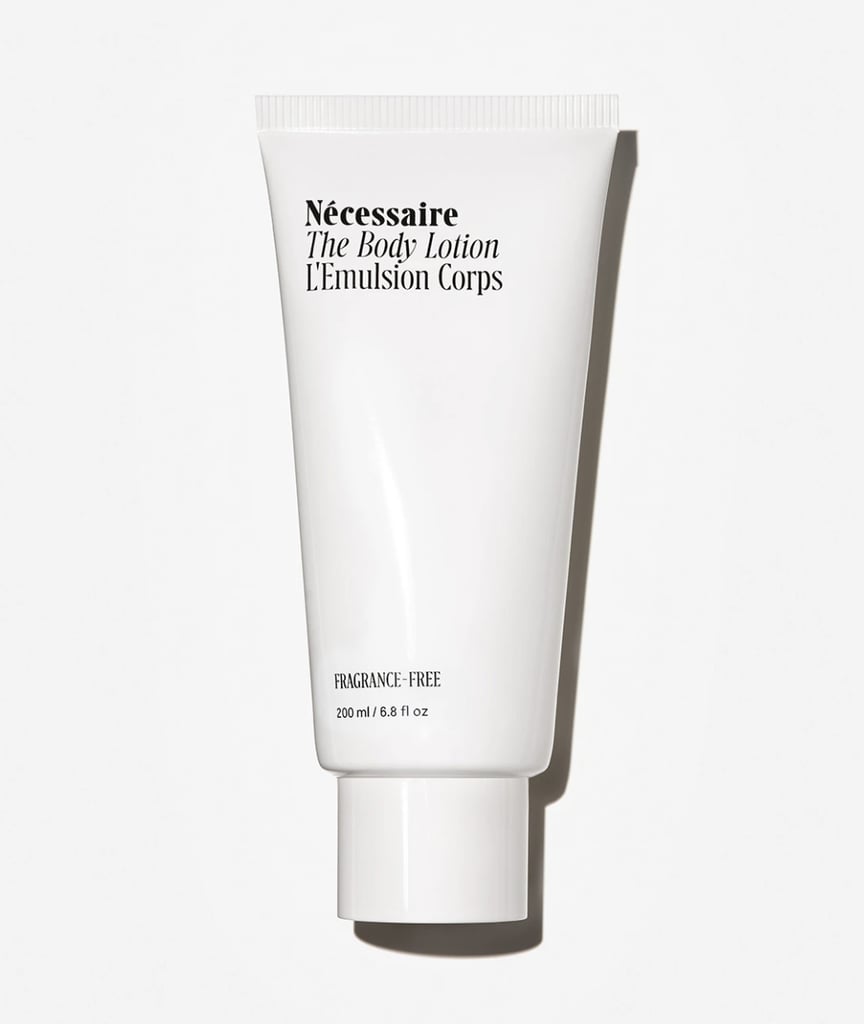 Nécessaire The Body Lotion

If there's one beauty product that most people we speak with are too lazy to use, it's body lotion. But here's the thing: you need to be moisturizing your entire body, especially during the cold winter months when many of us experience dry skin. Just like the face, our body gets dry, flaky, and — in extreme cases — cracked when it's not properly hydrated. But with so many body lotions, butters, creams, and oils on the market, it's hard to know where to start and which ones are actually good. That's why we're here to help.
Firstly, you'll want to consider what's on the ingredient list. There are several ingredients to look out for specifically when shopping for a new body lotion or body butter. Shea butter, hyaluronic acid, glycerin, ceramides, and urea are classic hydrators that not only help the skin retain moisture — and in some cases help absorb moisture in the air, which is why you should always apply your lotion right after the shower when the bathroom is still steamy — but also help soothe dry, flaking skin. In addition to the classic hydrating ingredients, body moisturizers can also sometimes contain light exfoliating ingredients such as glycolic acid that help dissolve rough or dead skin cells on the epidermis, which in turn help the skin better absorb said hydrating ingredients.
Keeping your body in tip-top hydrated condition isn't just good for keeping tight, dry, scaly arms and legs at bay; it can also have other positive effects. Not only will it make your skin glow naturally, but if you're a fake-tan wearer, using body lotion consistently ensures that your faux glow looks better and lasts longer. If you shave, using a good lotion helps soothe irritation. And if you choose a moisturizer with fragrance, you'll smell great, too. But if you're turned off body lotion due to the feeling of a thick cream on your body, fear not, because there are so many different types of moisturizers that'll keep your skin hydrated without feeling sticky.
Read on to see which body moisturizers, lotions, and butters will be slathered on our editors all winter and beyond.
Source: Read Full Article