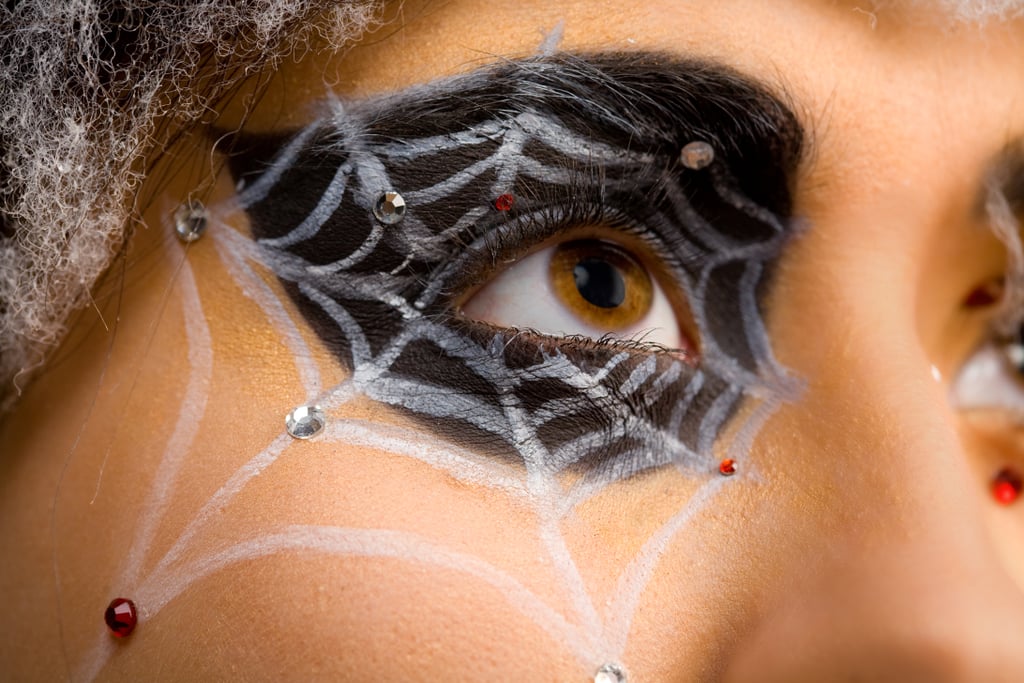 23 Spiderweb Makeup Looks That Will Turn Heads on Halloween

It's easy to incorporate spiderweb makeup into your Halloween costume.
All you need is black or white eyeliner to create the web shape.
Whether you just do spiderweb eyeliner or full spider makeup is up to you.
If there's one everyday product that can be considered the MVP of DIY Halloween makeup, it's eyeliner. Whether you need stitches to transform into Sally from "The Nightmare Before Christmas" or a dramatic feline flick for Catwoman, there's no other product that seems to do double duty when it comes to costume makeup — especially if it's spiderweb themed.
There's certainly a variety of creative makeup ideas that incorporate eyeliner for your Halloween look, but one of our favorites is also one of the simplest. Spiderweb eyeliner is a clever way of evoking the inherent spookiness of this holiday and can be achieved by using an assortment of colors, sizes, and styles. Creating what looks like spider threads with liquid eyeliner is one of the best ways to elevate a host of different creepy-crawly-inspired costumes; it's also a low-maintenance way to get in the spirit with a last-minute and easy Halloween makeup look.
Read on for inspiration on how to spin your own spiderweb makeup this Halloween.
Source: Read Full Article