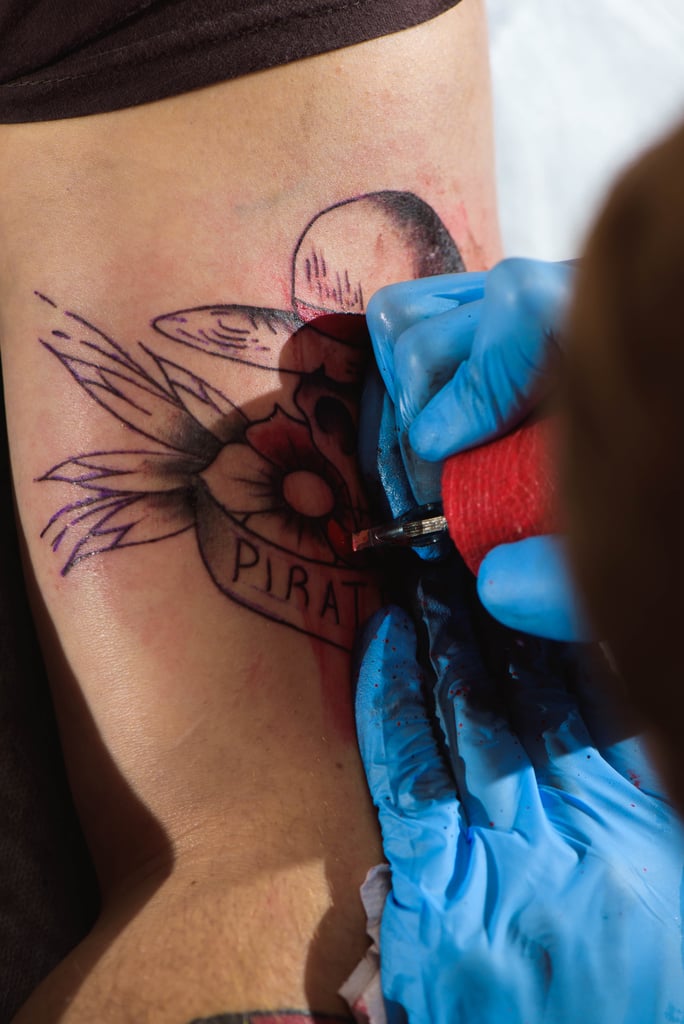 14 Traditional Tattoos That Are Perfectly Old School

Traditional tattoos are generally characterized by bold jewel tones and thick, black lines.
While artists can create tattoos of all topics in the old-school style, common designs include hearts, roses, daggers, pinups, and more.
We've rounded up our favorite takes on traditional tattoos, from big designs to tiny ink.
Classic cartoons like Popeye, Mickey Mouse, or Betty Boop. Nautical themes like mermaids or anchors. Any combination of hearts, daggers, pinup girls, and red roses. These are all examples of traditional tattoos that perfectly blend that old-school style of ink with timeless caricatures and symbols. That stereotypical "MOM" heart-shaped tat on your bicep? That's about as old school as you can get.
If you love this thick, bold style of tattooing, consider going this route for your next piece of ink. Traditional designs usually celebrate nautical themes — think: pirates, anchors, lighthouses, mermaids, boats, and more — but you'll also see plenty of hearts and daggers and roses, too. While red and black are popular color choices with old-school tattoos, modern advancements in the industry mean there's more room to play with shading, fine lines, and shades including blues, greens, grays, and yellows.
Feeling inspired? Keep scrolling for traditional tattoo ideas worth bringing to your next appointment at the parlor.
Source: Read Full Article