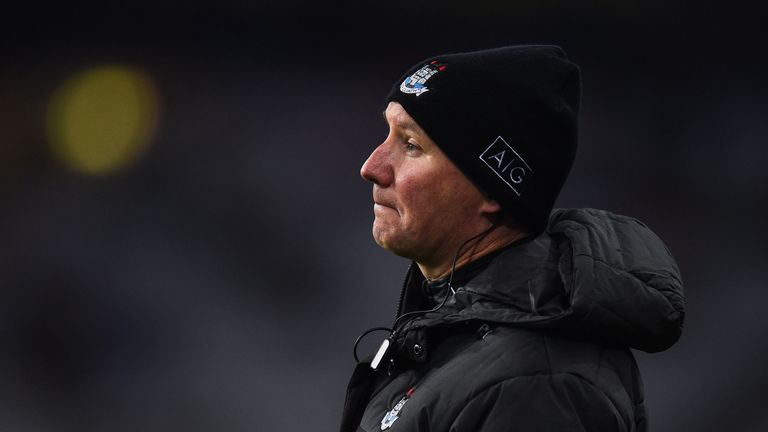 Dublin manager Jim Gavin expressed his displeasure at his side's performance in their defeat to Tyrone at Croke Park.
"That level of performance from the Dublin players certainly is not good enough, at this level you'll be found out. Tyrone were fully deserved winners tonight," he said.
"Our passing was certainly off in many phases of play. Our shot selection was very poor. Against a quality side like Tyrone they are going to punish you at the far end and they got some great scores and as I said, fully deserved winners.
"A performance like that will certainly give the management team a lot to reflect on and certainly give the Dublin players a lot to reflect on because that just isn't good enough.
"Obviously Tyrone are smarting from last year and they looked really up for tonight's game and played some outstanding football. We can have absolutely no complaints, I thought it was a very polished performance by Tyrone."
Tyrone stun Dublin at Croke Park
Meanwhile, opposite number Mickey Harte was thrilled with his side's victory over Dublin for the first time since 2013.
"It's definitely very satisfying," he commented.
"Dublin know that they've got a target on their back. When people meet Dublin, they'll want to bring out their best. That was our incentive tonight – bring your best out because you're playing against the best.
"We all know that we're not meeting Dublin at their peak at the minute. That's a fact of life. It appears like the league didn't matter as much to them this year as in previous years. They have enough titles now to be happy with. We wouldn't get carried away and think that we're beating Dublin at their best.
"But we beat Dublin in a way that we haven't done in a long time, so it's very satisfying when you can take on Dublin even with some players unavailable, etc. It was a battle from start to finish and that was the good thing about it – we were in that battle from the start and we withstood a very goal that should have rocked us and would have in the past.
"I think that was the big thing today, we didn't let that upset us too much, we just rolled up our sleeves and fought back and I think the players got the reward they deserved because they put in a serious effort there tonight."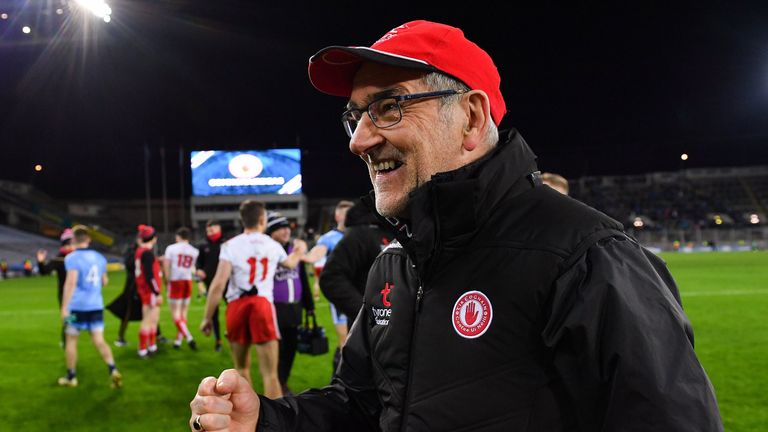 There are also a number of Dublin injury concerns coming out of the tie. Paddy Small went off with a head injury, and was taken to hospital. Gavin was reluctant to give any indication of a potential injury lay-off at such an early stage. Meanwhile, he was optimistic about Cormac Costello.
He said: "It doesn't look too serious to be honest, from speaking to Cormac. So that's all I'll say. I'm always hesitant in the immediacy of a game, just need to let it rest and see what the medics say."
Source: Read Full Article